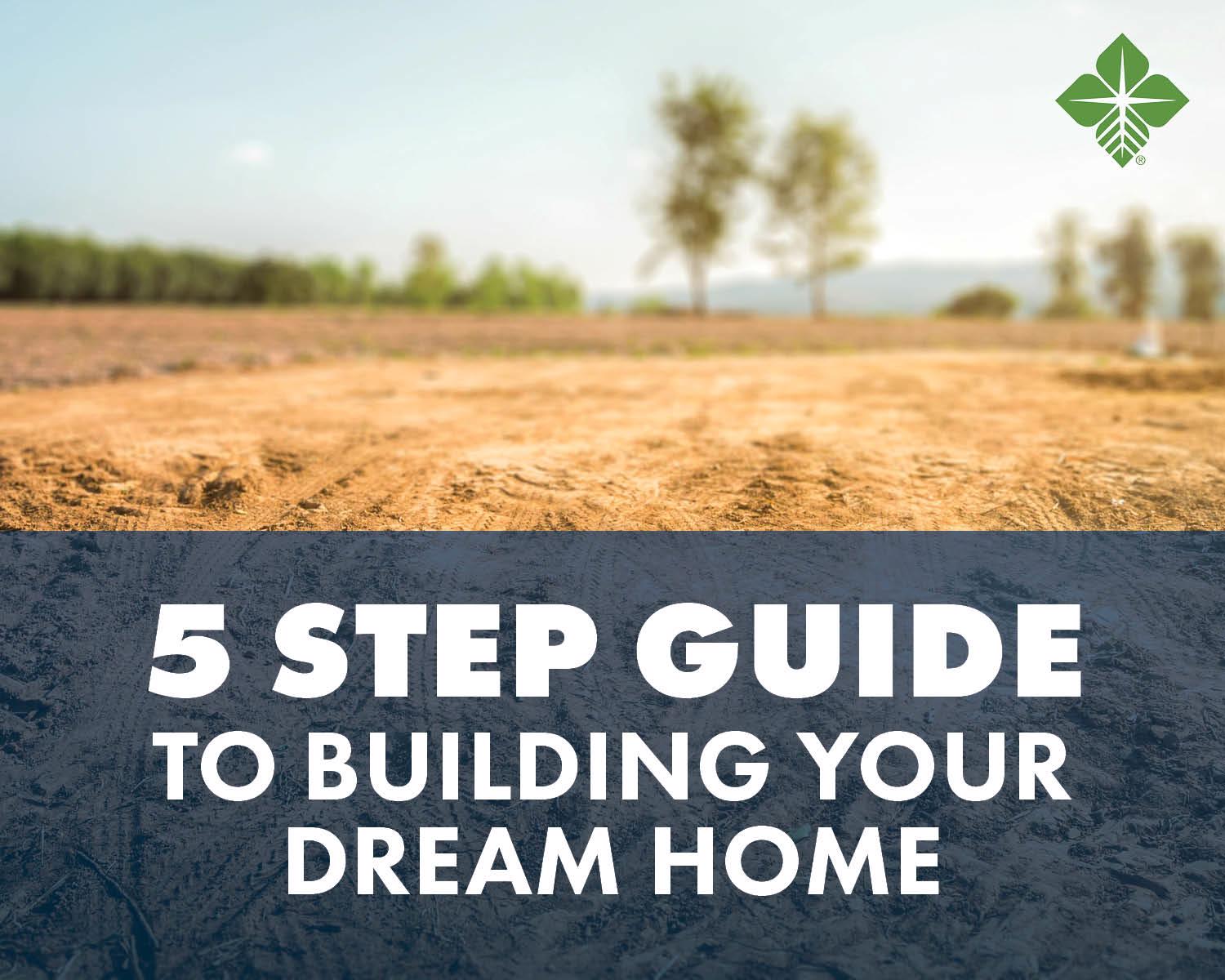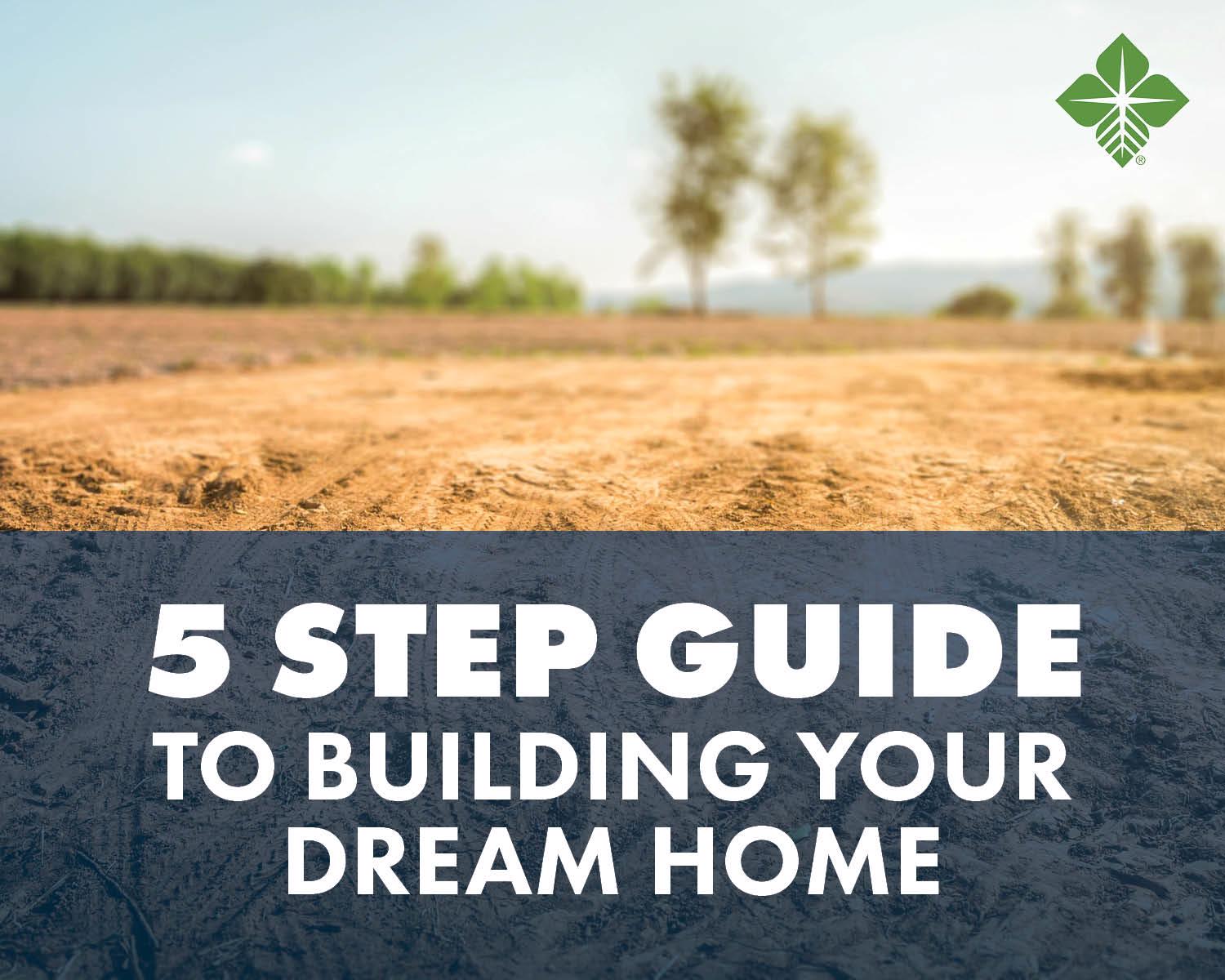 5 Step Guide to Building Your Dream Home
Before you break ground, here are five items to keep in mind when it comes to building your dream home in the country.
Whether you're looking to start a hobby farm or build a home with
scenic views and space to roam, living in the country provides endless
opportunities for your family.
If you are ready to build your life in the country, here are five items to keep in mind before you apply for a construction loan.
1. How to pick the location of your dream home.
Before you purchase any real estate, find your dream location first.
Factors to consider:
What utilities are available? Will you have to pay to install sewer/septic, gas, well, water, etc.?
Conduct a perc test to ensure the soil can support a septic system.
Review the property's boundaries and access on the survey map.
2. Questions to ask when planning your future build.
Make your dream home come to life on blueprints. You can purchase blueprints from a reputable architect or meet with one to start from scratch. Once you have your blueprints, choose a reputable builder to bid out your project. We recommend seeking multiple bids. Questions to ask the contractor:
How many years have you been in business?
Can you provide references from other custom homes you have built?
How long do you expect the construction process to take?
May I see a copy of your insurance and contractor license?
What is included in the base cost of the construction project?
What is considered a change order or upgrade?
What is your typical draw schedule?
Review the bids to determine what value you are getting for the price: Is it a turnkey contract?
Are your allowances broken out into detail?
Is your builder fee a flat fee or cost-plus?
Contracts that do not address all aspects of the construction project will create additional costs that you must account for on the front end.
3. How to get started with home financing.
When it comes to financing, your lender will discuss with you how much you can afford with your income, what your interest-only payment period will look like, and answer any other concerns you may have during a construction loan. Cash reserves are extremely important, and a good rule of thumb is to have a savings account with enough contingency funds to cover any cost overruns for a minimum of 10% of the total project.
Farm Credit offers a one-time close construction loan where you start paying on your mortgage after closing, avoiding a second closing upon construction completion. The one-time close provides peace of mind, ensuring your interest rate is locked in for the life of your loan.
Farm Credit has local experts with unique lending skills to handle non-conforming properties, large acreage, additional outbuildings, and your custom dream home.
4. Getting your future home appraised.
Once your loan is approved, you review a loan estimate and commit to the next step; your lender will order an appraisal. Typically, loan amounts will be up to 80% of the property's value for contractor-build projects on conventional homes. Appraisals are standard practice for lenders to ensure the value of the
loan's collateral.
5. How does the closing/construction draw process work?
Prior to closing, you will have a closing disclosure to review your
final loan amount, interest rate, term, scheduled payments, and closing costs. Please be aware that construction cannot start until after the closing date. After closing, your lender will help manage disbursements with you and your contractor. An example of a typical draw schedule is below. Fast disbursements will occur throughout the project with on-site inspections to monitor the progress.