Home Feature: The Thomas Family
Take a look inside Tuff & Jessica Thomas' custom-built home in Mount Holly, Arkansas.
Don "Tuff" and Jessica Thomas' custom-built home is complete with rustic charm and spaces full of natural light. The house sits on a hill overlooking their 26 acres in Union County, with stunning rural views and a large pond just a few hundred feet out their back door. The open-concept main living area, outdoor kitchen, and large front and back porches make it the perfect place to entertain friends and family, while the large soaker tub in the master bath is ideal for winding down on long days.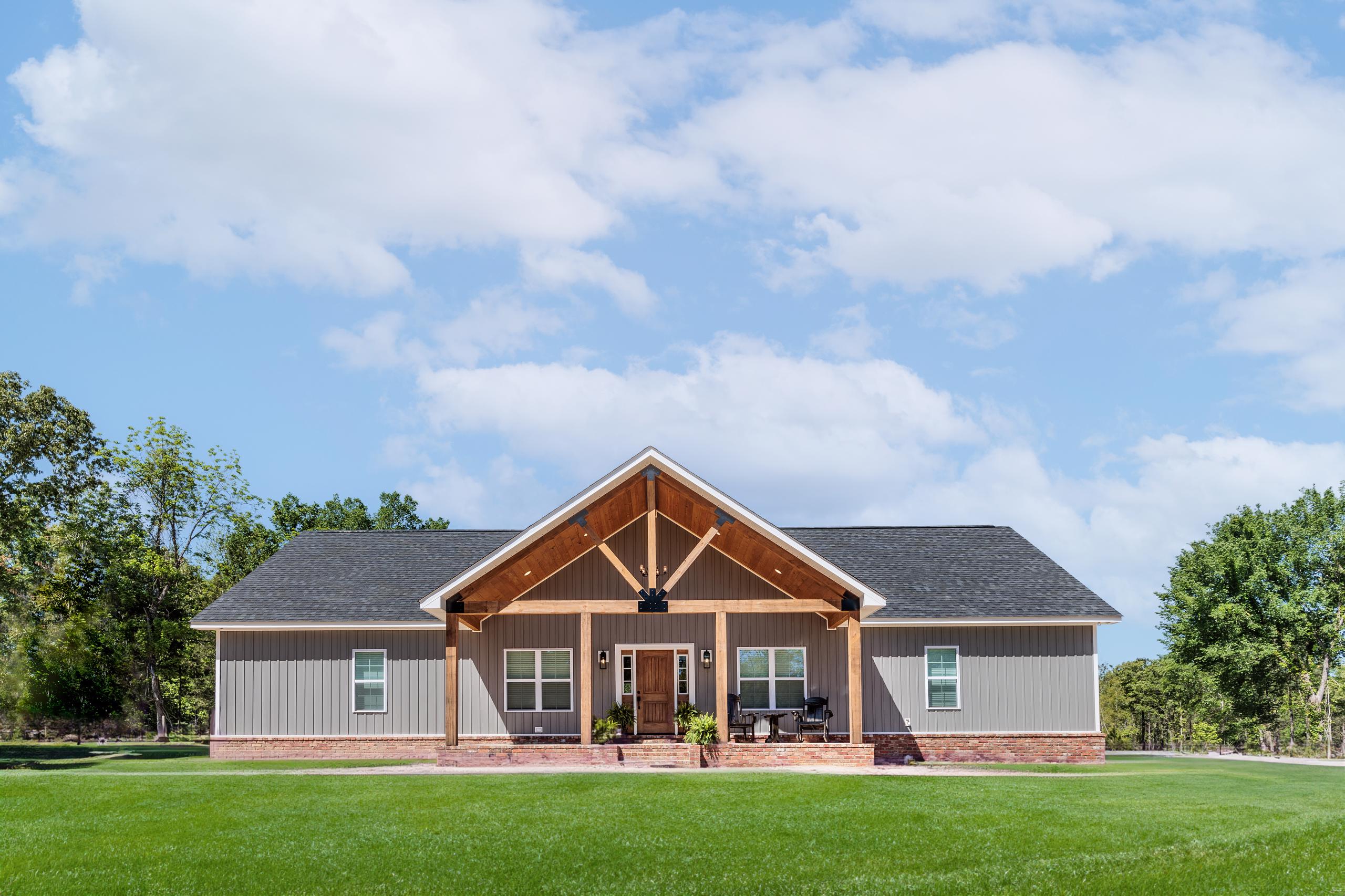 Living Spaces
The Thomas Family home's main living area is open concept, with a living room that flows into the dining room and kitchen.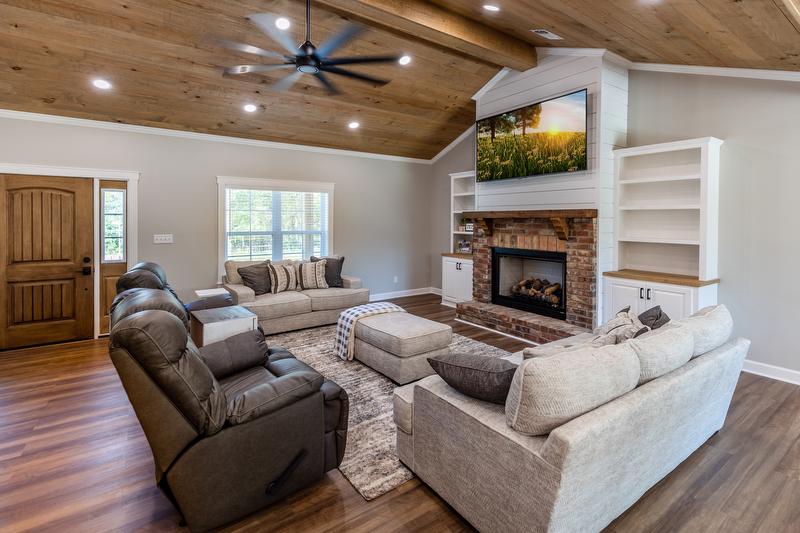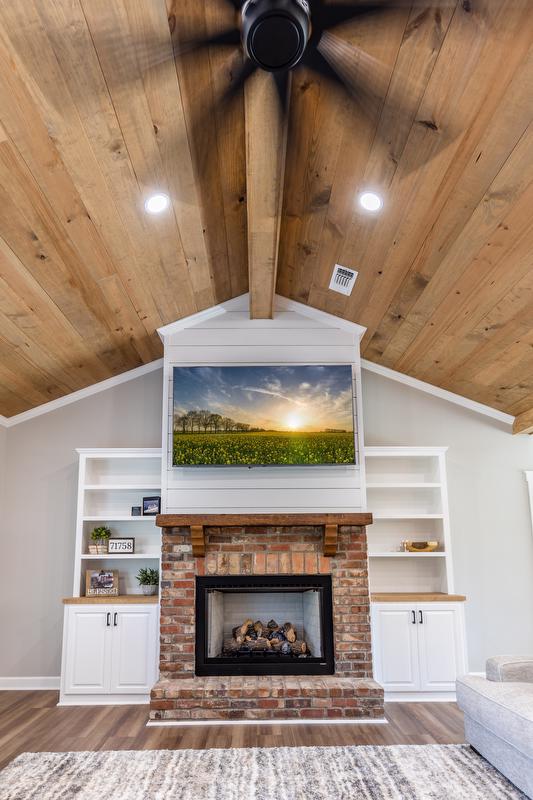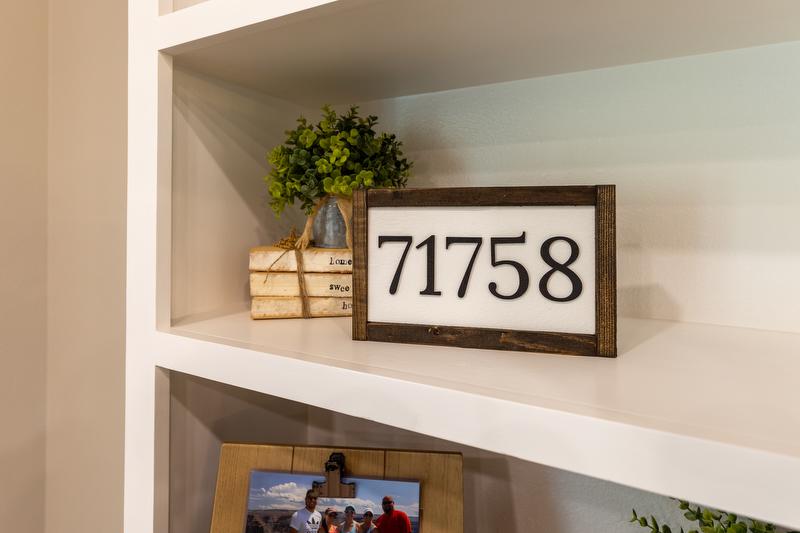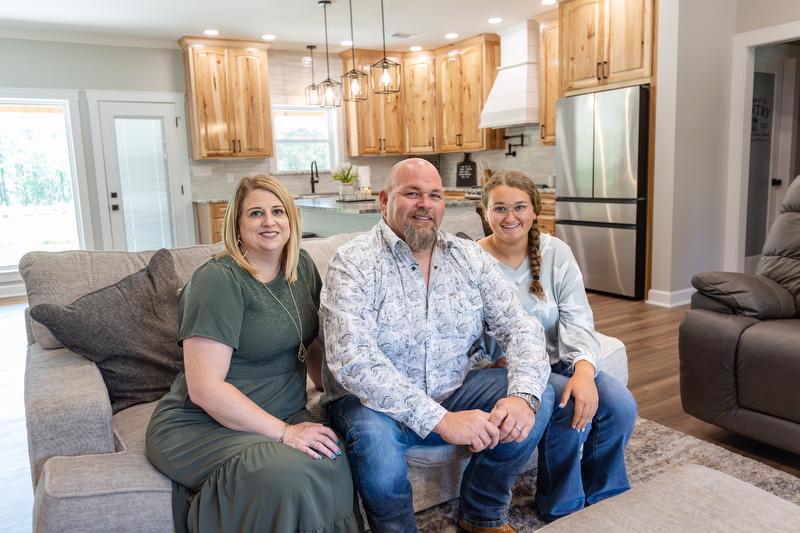 Kitchen & Pantry
When deciding on cabinets, painted vs. natural was a debate between the Thomases. With guidance from their contractor, the couple decided on custom hickory cabinets, which are now a showstopping feature of the kitchen.
At the top of Jessica's wishlist was a large pantry, with plenty of storage space. She opted to use a frosted door with a custom vinyl decal to lead the way into the space.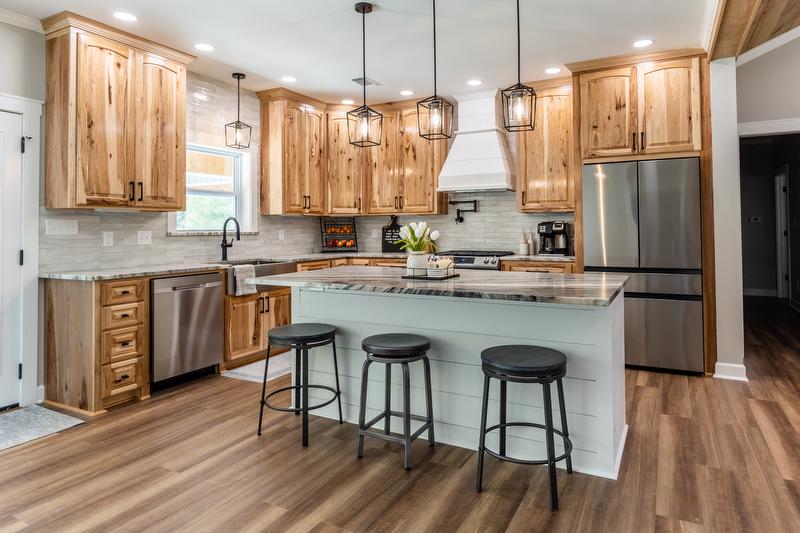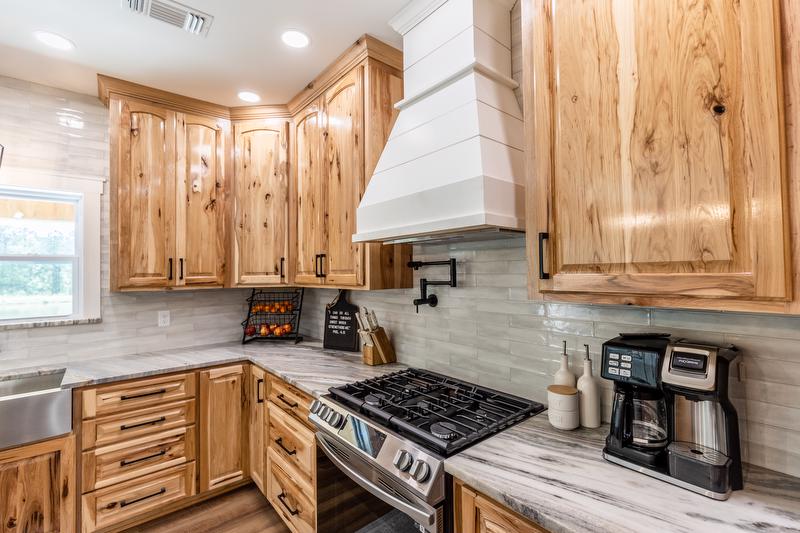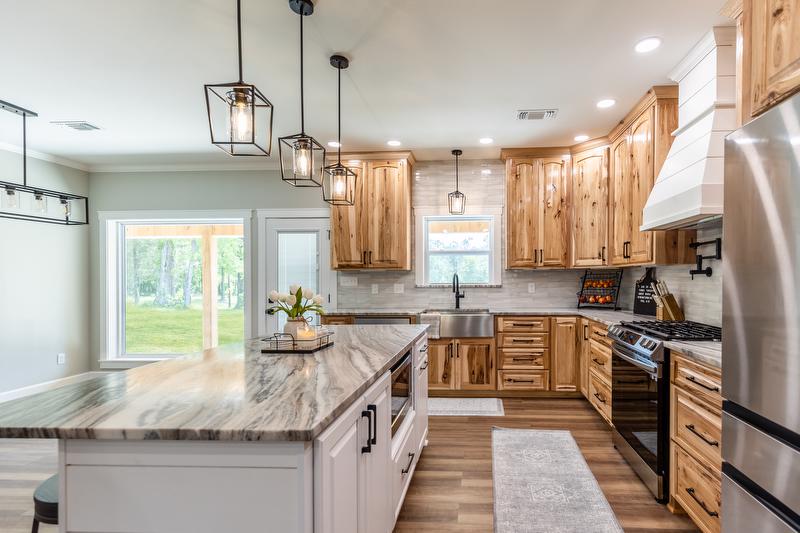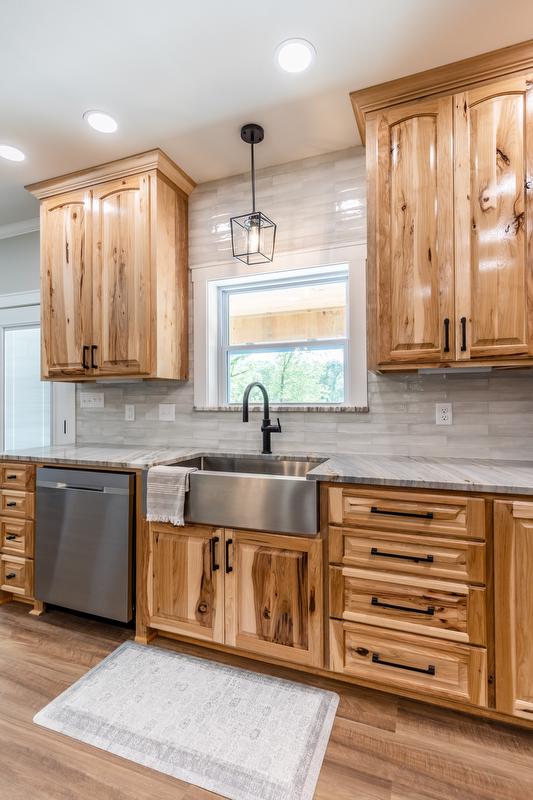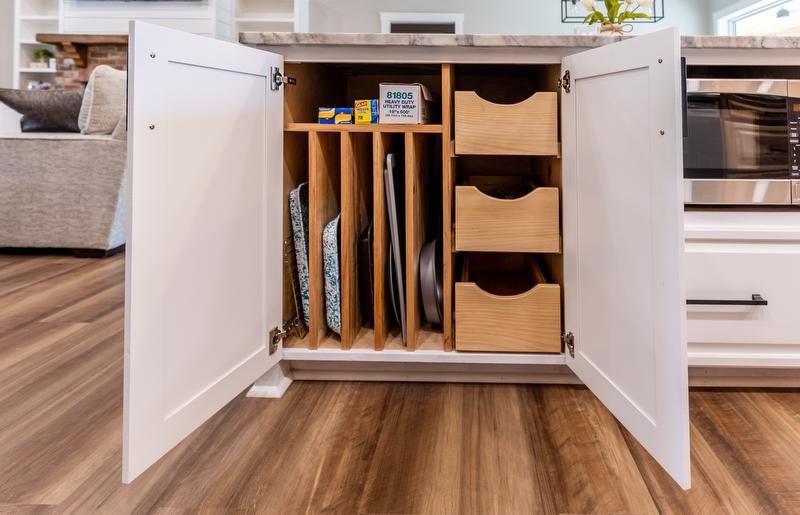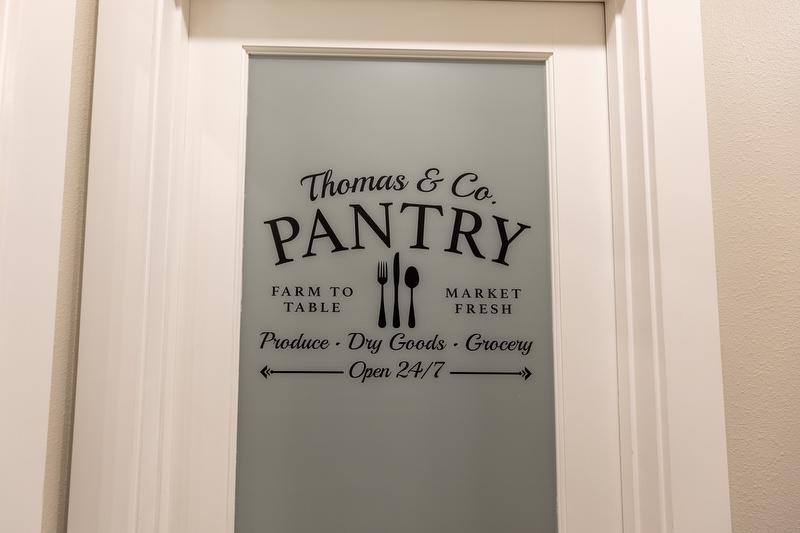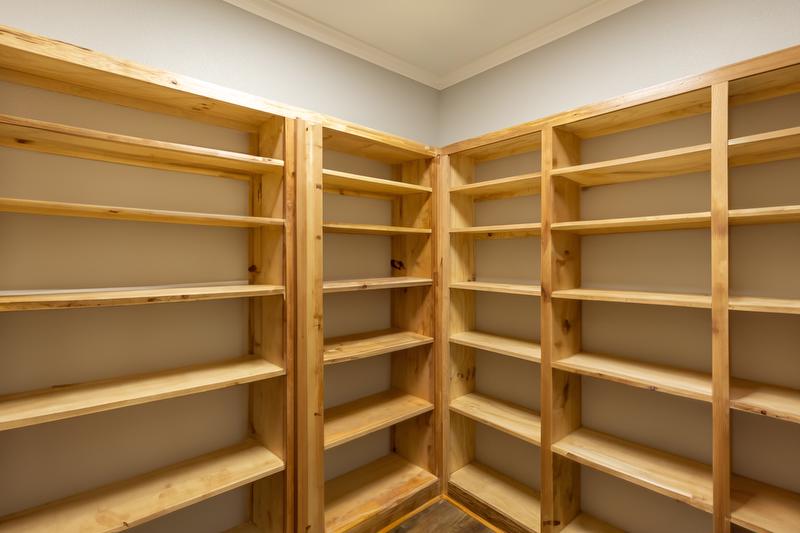 Bed & Bath
The master bedroom and bath are places of retreat for Jessica and Tuff. Both spaces have hints of rustic farmhouse-style charm. Both spaces include fans - which the Thomases said were a necessity.
The master bath continues the trend of the kitchen with gorgeous hickory cabinets, creating a striking contrast against the white shiplap and tiles.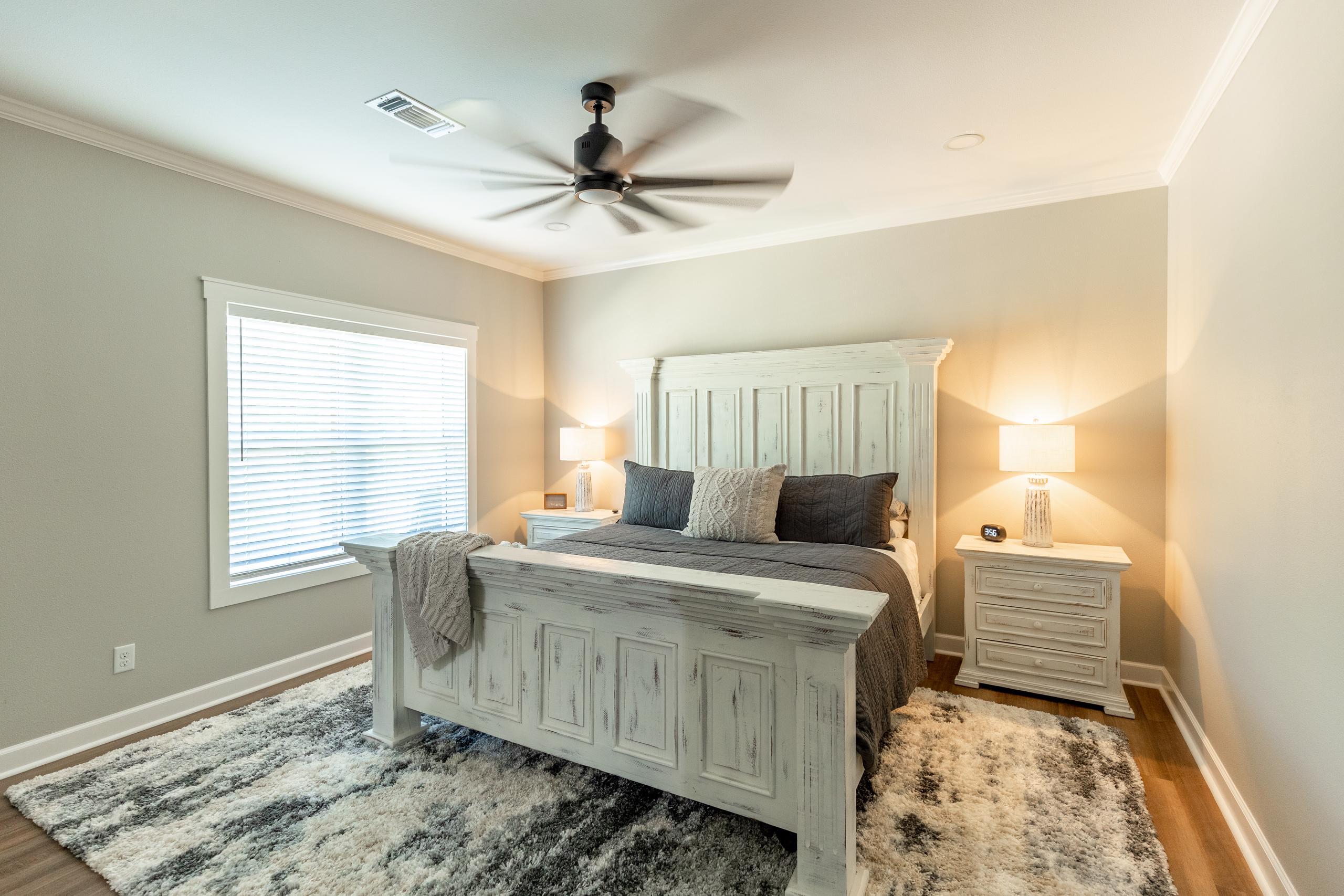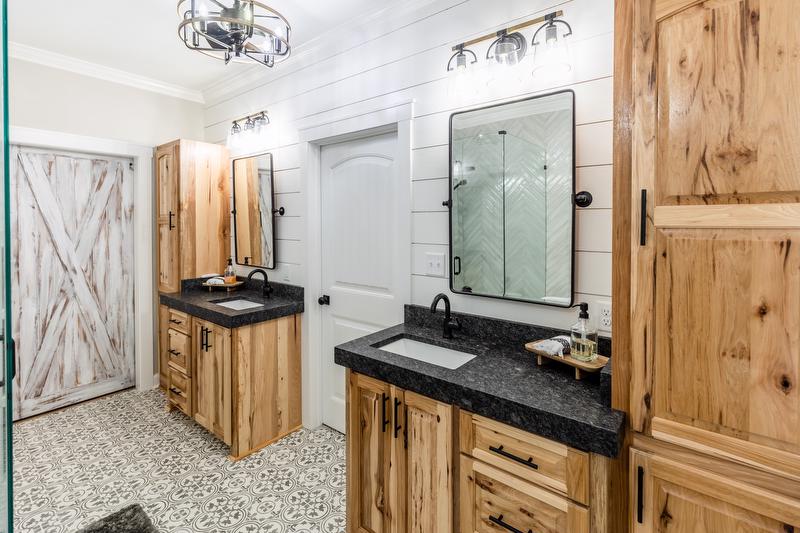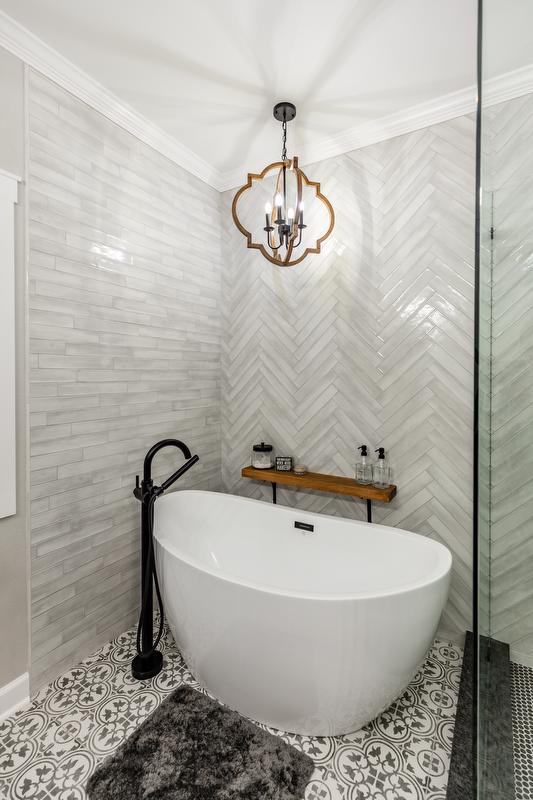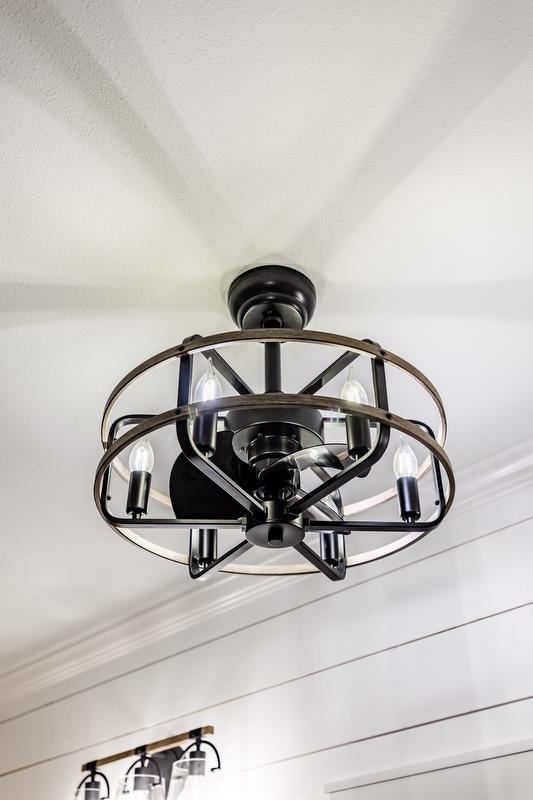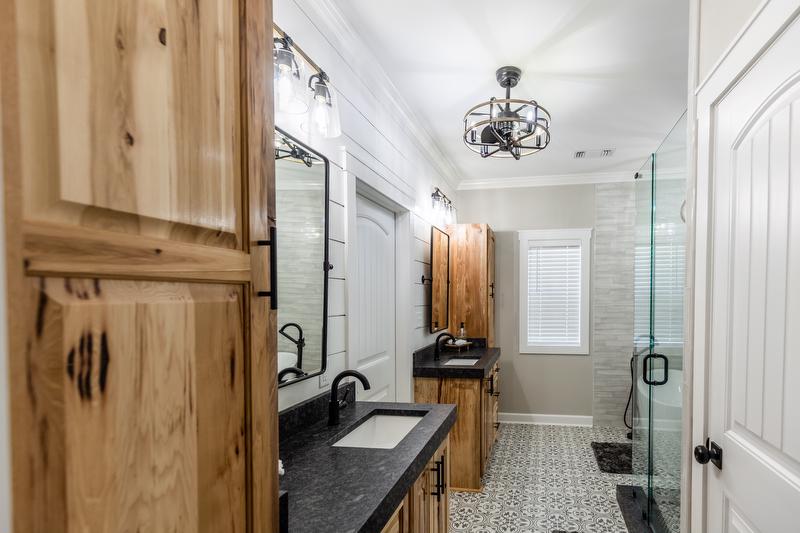 Outdoor Views
As the Thomases settle into their new home, they look forward to many family gatherings centered around food cooked in their outdoor kitchen, fishing in the pond, and fellowship with one another on their back patio. The kitchen features a large window, providing an abundance of natural light as well as a picture-perfect view of their backyard and pond.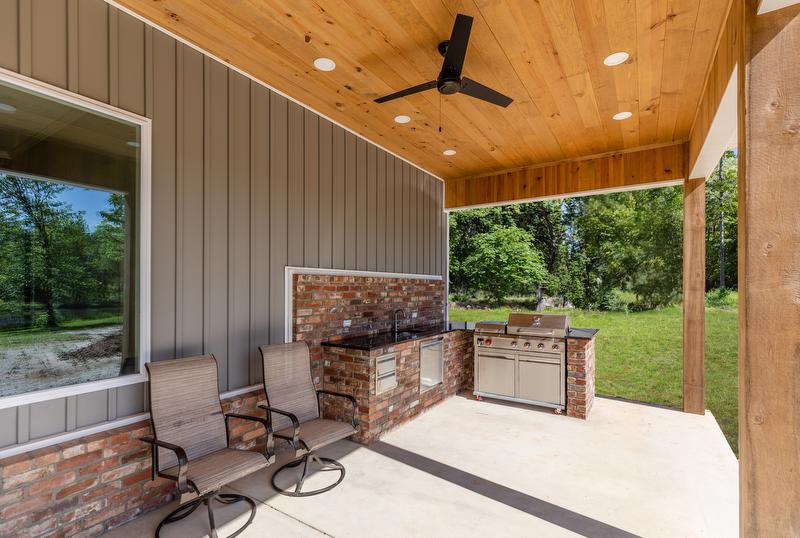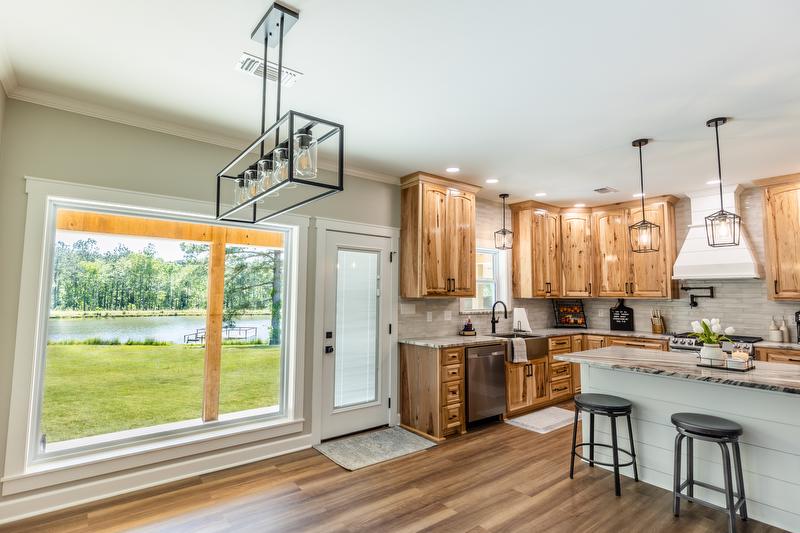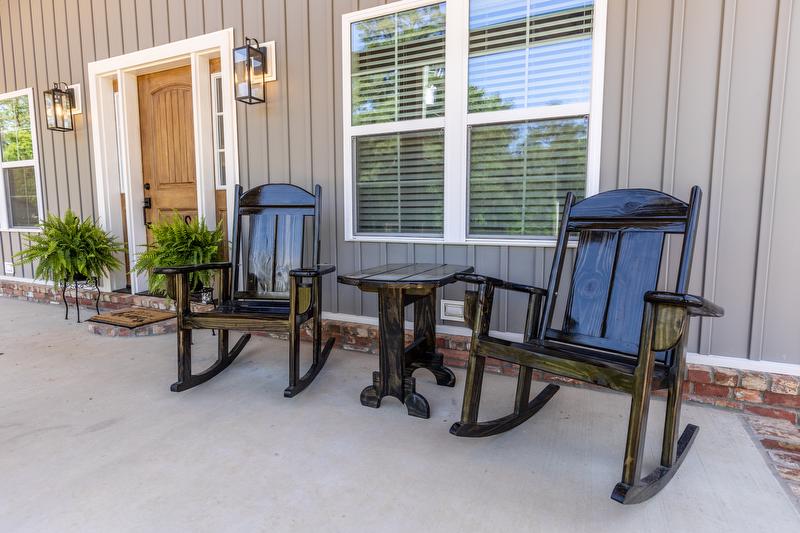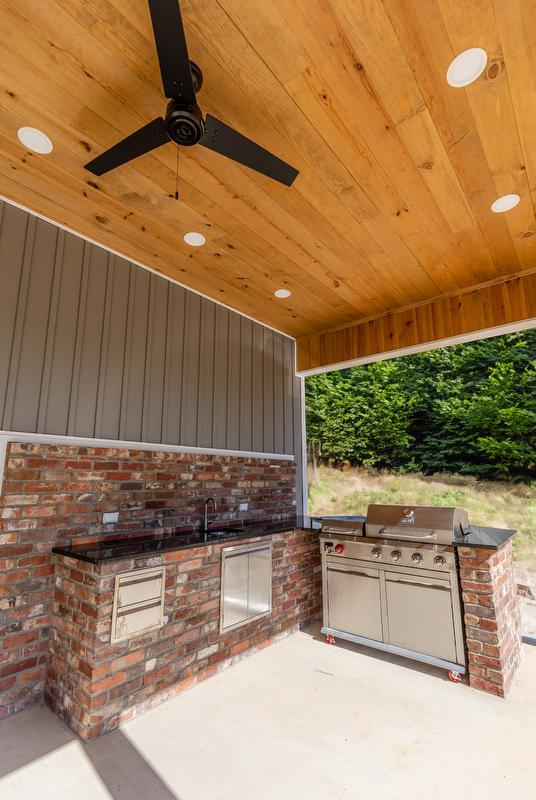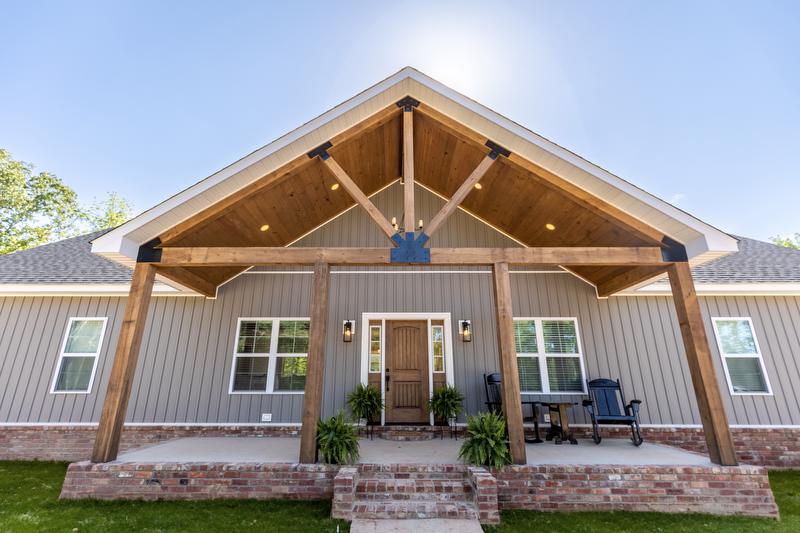 "I can't say enough good things about our Farm Credit loan officer, Caleigh. She was so easy to work with and took the stress off both of us."