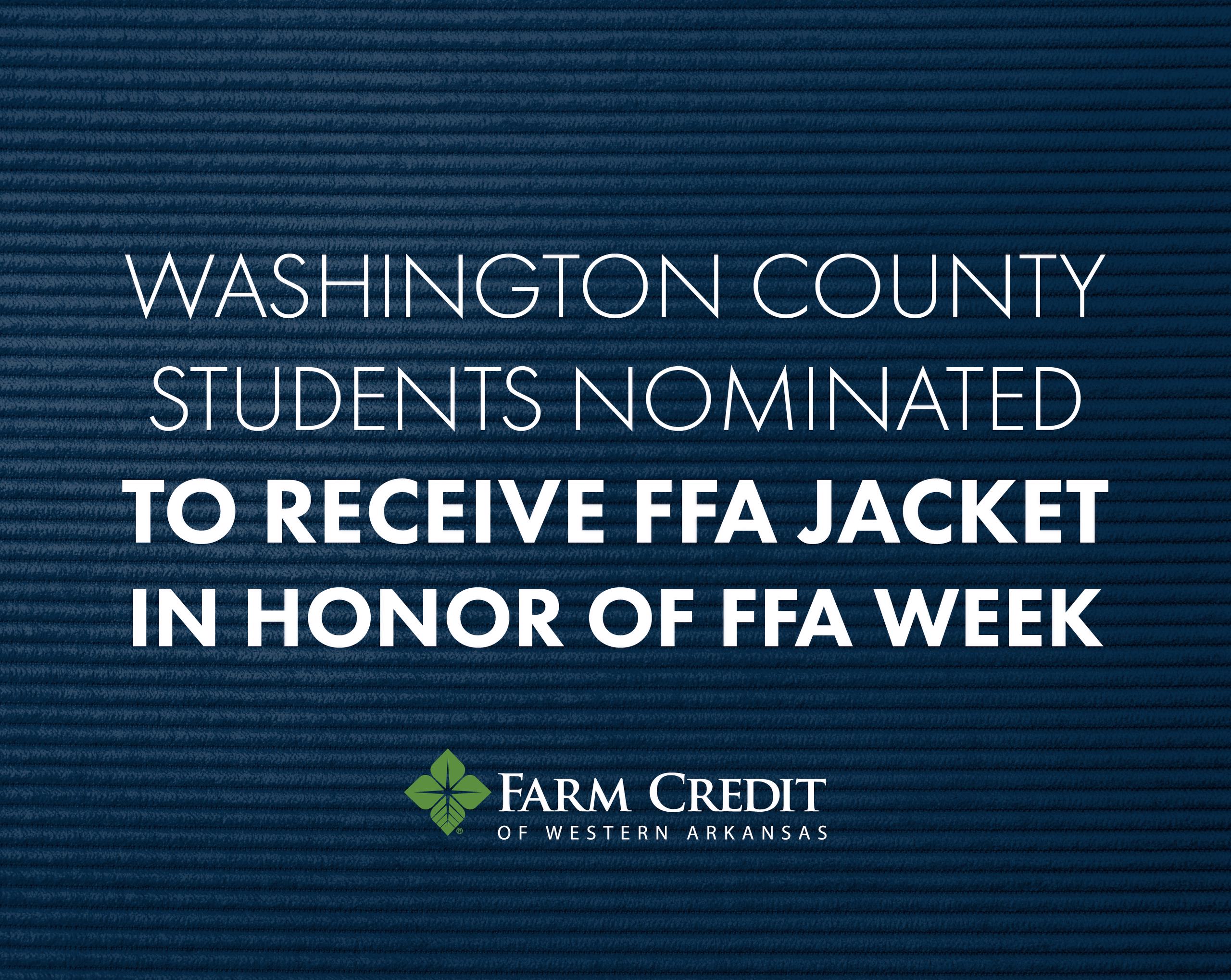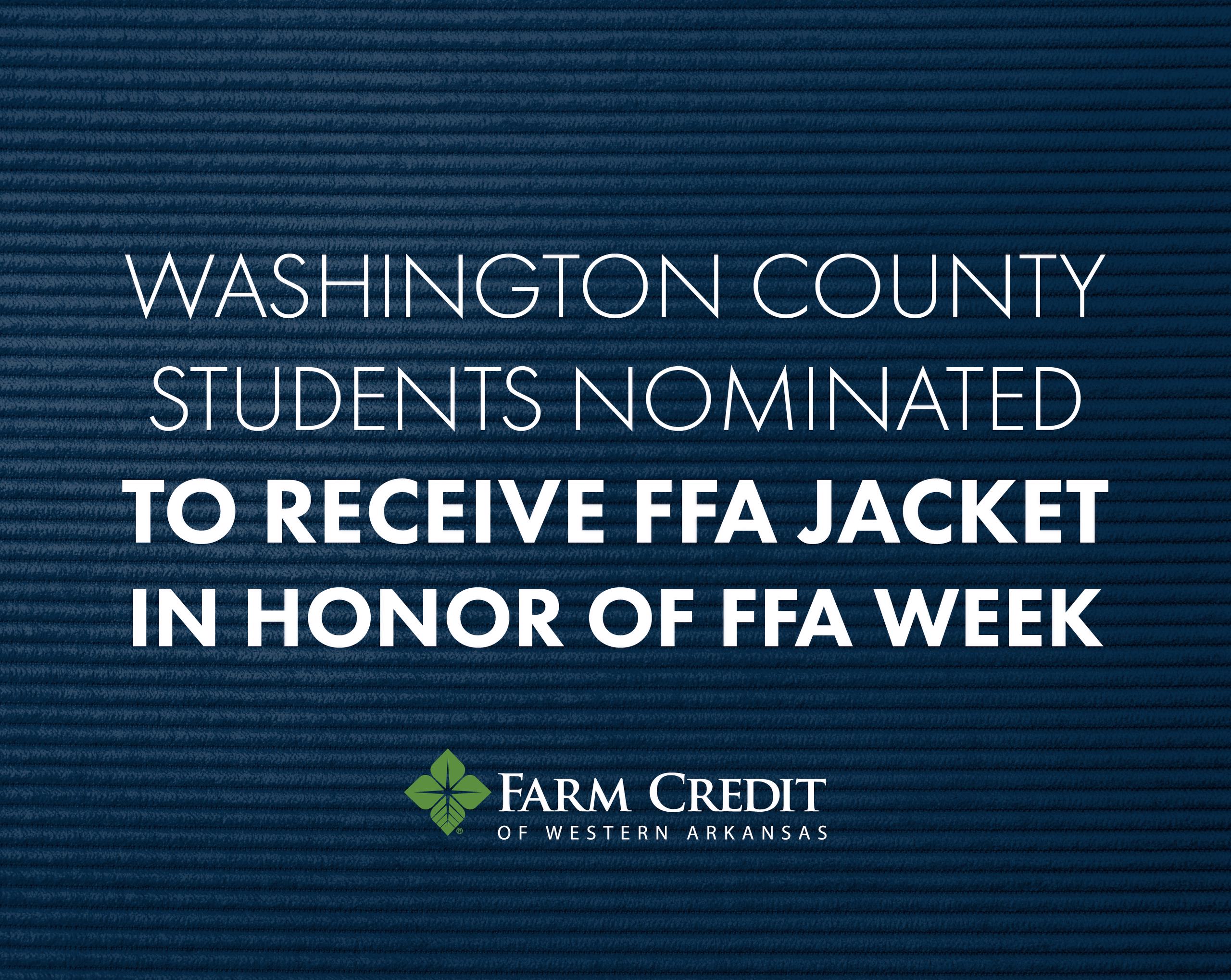 Washington County Students Nominated to Receive FFA Jackets
In honor of FFA Week, Washington County students were nominated by their agriculture teacher to receive an FFA jacket courtesy of Farm Credit of Western Arkansas's Prairie Grove branch.
Lydia Swope, Lauren Horsey, Kaylee Fleming, and Harlin Archer were recently nominated by their agriculture instructors to receive an FFA jacket in honor of FFA Week. The FFA jacket is a time-honored emblem of the National FFA Organization dating back to 1933 and serves as an iconic piece of the organization's official dress. Receiving an FFA jacket is a rite of passage for many students and often marks an important milestone in their FFA career.
"To celebrate FFA Week, we wanted to make a difference in our area," said Daniel Keeton, Farm Credit of Western Arkansas loan officer at the Prairie Grove branch. "We are honored to provide students with the opportunity to receive their FFA jacket."
Lydia Swope is an eighth-grade student at Don Tyson School of Innovation and has been an FFA member for two years. She currently serves as chapter reporter. When asked how receiving an FFA jacket would impact her, Lydia said, "It would be an honor to have my own jacket. It would provide a reminder of the organization I have grown to love."
Lauren Horsey, 10th grade agriculture student at Har-Ber, recently joined the horse judging team and has dedicated countless hours to competition preparation. "She even studies on her own time during the weekends," said Har-Ber FFA Advisor Patti Priest. Lauren's FFA jacket will have its first official outing as she competes at the district contest.
Even as a ninth-grader, Kaylee Fleming of Greenland FFA already has an impressive FFA resume. "Kaylee came into my class at the beginning of the year hitting the ground running and hasn't stopped yet," said Greenland FFA Advisor Justin Bramall. "She has been involved in several of our FFA activities and has already attended some leadership conferences. She is willing to help wherever she can and has qualities of a true leader which she will only strengthen through her time in FFA."
Harlin Archer, seventh grade student at Farmington, is new to FFA but has quickly taken an interest in agriculture and joined the electricity Career Development Event team. "As a young member he will get lots of miles out of a new jacket," said Clayton Sallee, Farmington FFA Advisor.
Farm Credit of Western Arkansas congratulates these students and is proud to support the National FFA Organization and youth in agriculture.