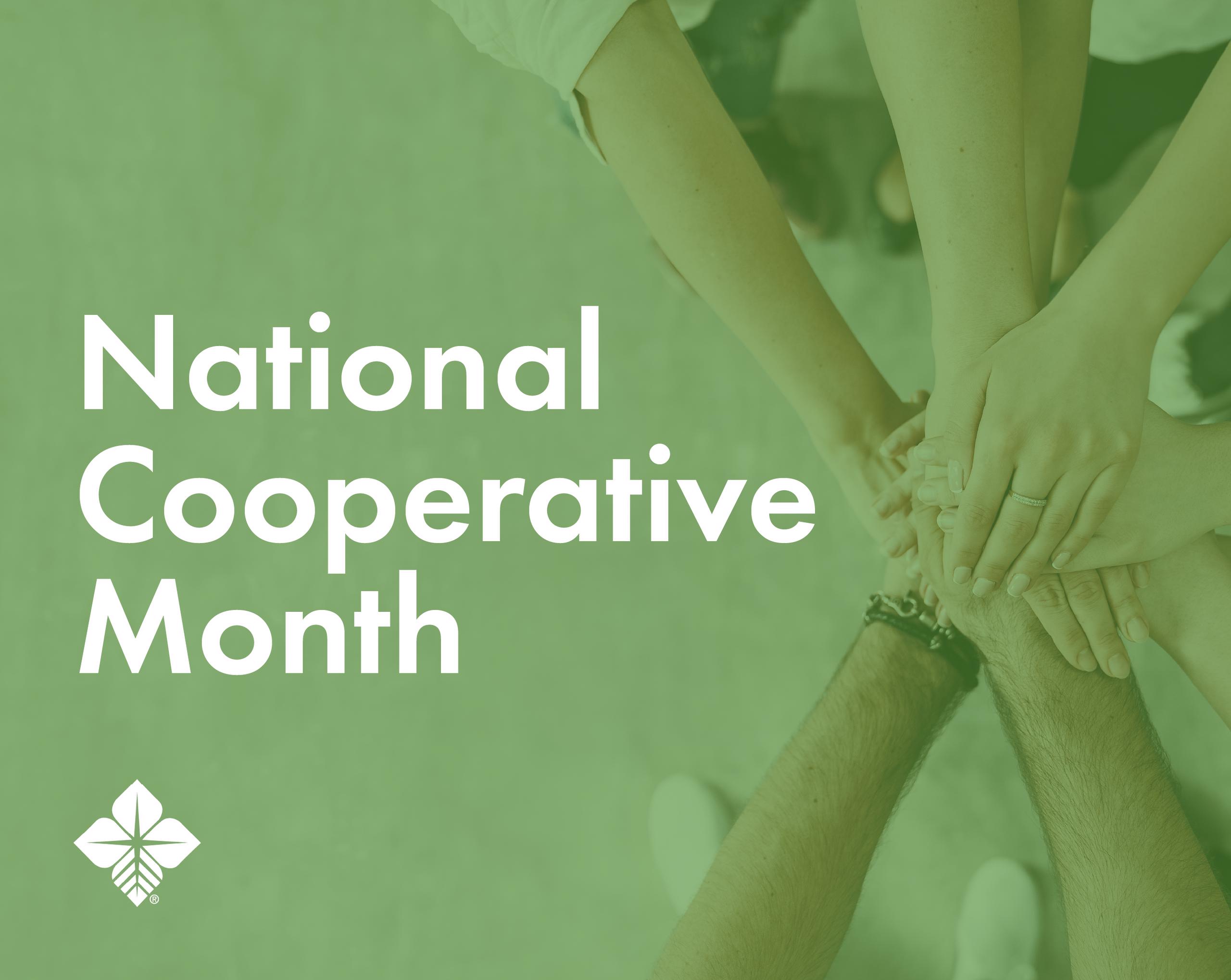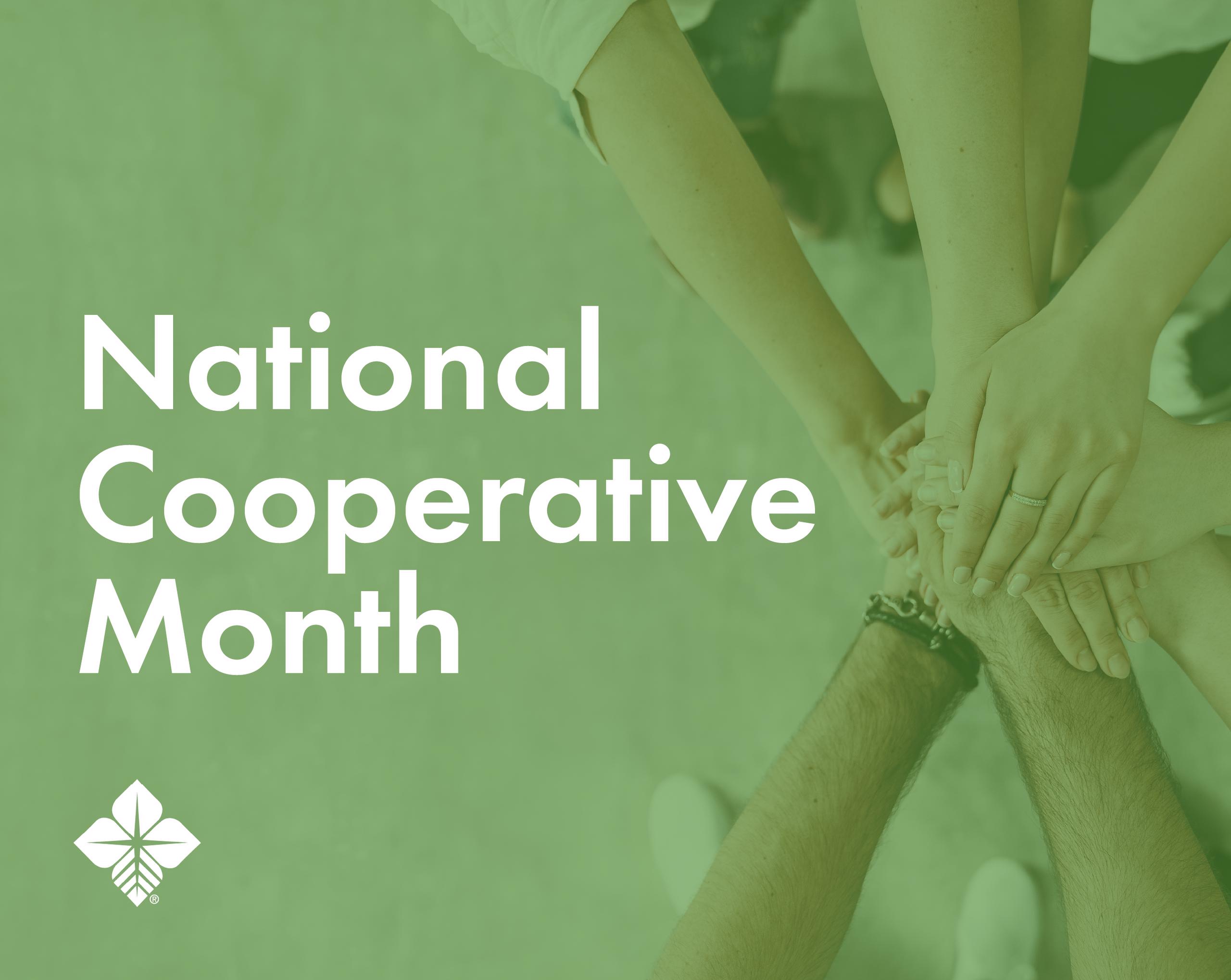 National Cooperative Month
Celebrating a Better Way to Do Business in 2023
October is National Cooperative Month, a time to celebrate the unique business model that has helped millions of people around the world achieve their financial goals and build a better future for themselves and their communities.
What is a cooperative?
A cooperative is a business owned and controlled by its members. Members have a say in how the cooperative is run, and they share in the profits. Cooperatives can be found in all industries, including agriculture, banking, housing, and retail.
There are seven principles that all cooperatives follow: Voluntary and open membership, democratic member control, members economic participation, autonomy and independence, education, cooperation among cooperatives, and concern for community.
Why are cooperatives important?
Cooperatives are important because they offer a number of advantages over traditional businesses. First, cooperatives are democratic institutions, meaning that all members have a voice in how the cooperative is run. This ensures that the cooperative is operating in the best interests of its members.
Second, cooperatives are focused on serving their members, not generating profits for shareholders. This means that cooperatives are more likely to offer lower prices, better quality products and services, and more flexible terms to their members. Farm Credit even gives back a portion of their profits to qualifying members in the form of a patronage refund.
Third, cooperatives are committed to building strong communities. Cooperatives often reinvest their profits in their communities, and they support local businesses and organizations.
Farm Credit as a cooperative
Farm Credit is a national cooperative system of financial institutions that provides loans and other financial services to farmers, ranchers, and rural businesses. Farm Credit is owned and controlled by its borrowers, who also serve on the boards of directors of the individual Farm Credit institutions. Farm Credit of Western Arkansas is one association of many within the Farm Credit system.
Celebrating National Cooperative Month
National Cooperative Month is a time to celebrate the many benefits that cooperatives offer to their members and communities. It is also a time to raise awareness of the cooperative business model and to encourage people to support cooperatives.
Here are a few ways to celebrate National Cooperative Month:
Learn more about cooperatives and how they work.
Support cooperative businesses in your community.
Encourage your friends and family to learn more about cooperatives.
Share your stories about how cooperatives have made a difference in your life.