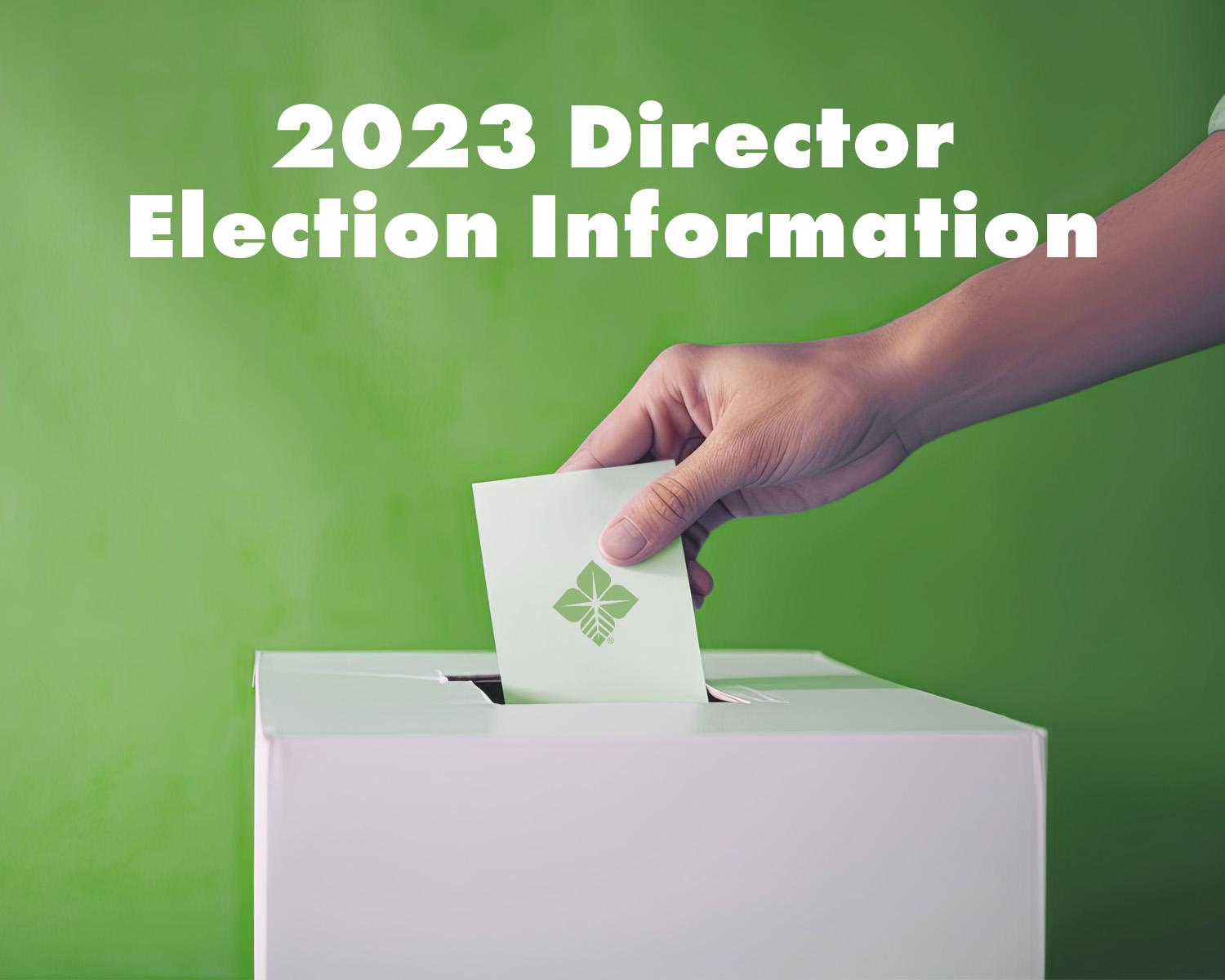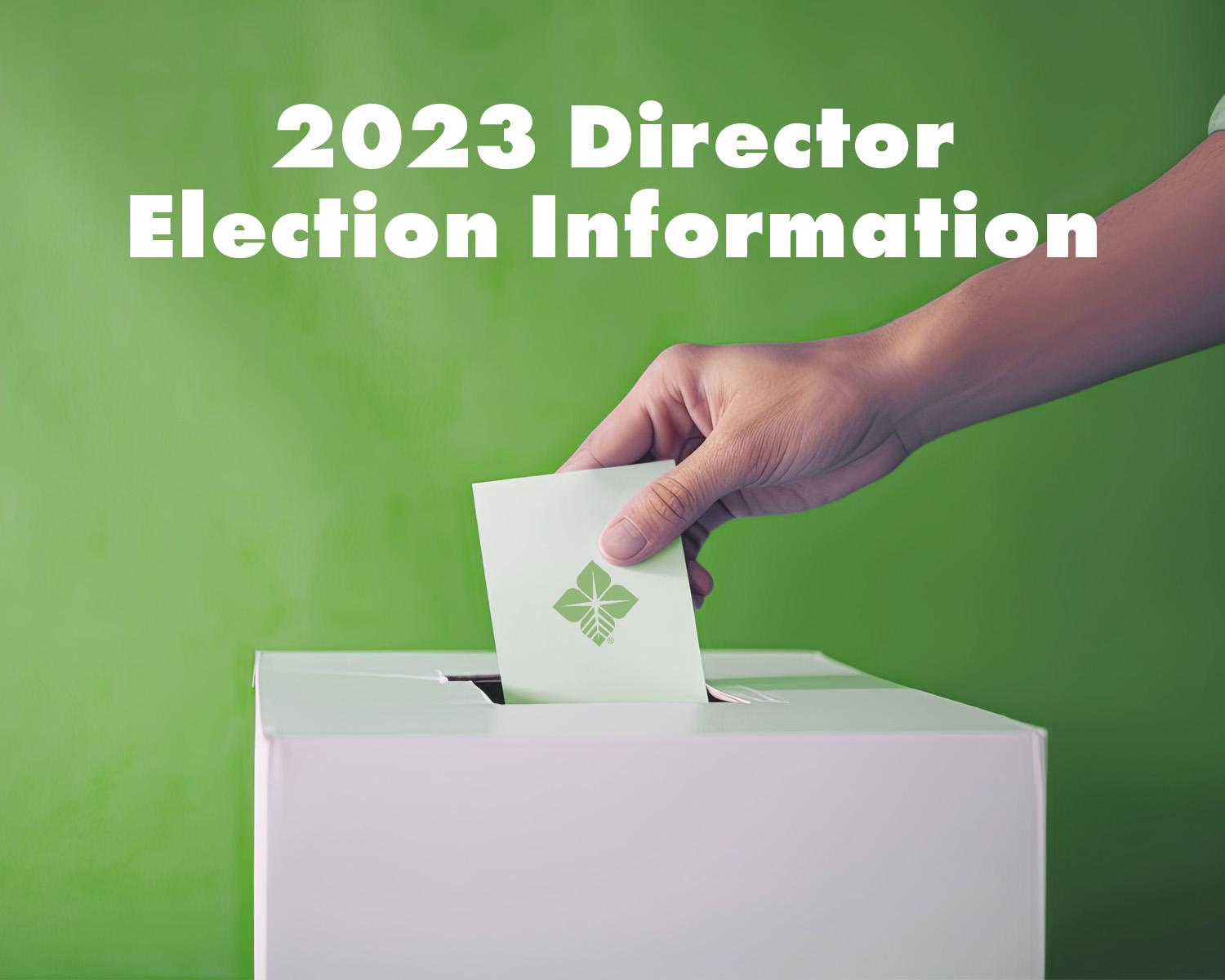 2023 Annual Director Election Now Open
Ballots will arrive in your mailbox. Voting is your right and responsibility as a cooperative member.
Ballots have been mailed for the 2023 Farm Credit of Western Arkansas Director Election. Here are some things you should know as a member:
Director candidate information and ballots were mailed on September 12, 2023. Ballots were addressed to voting stockholders as of date of record - July 31, 2023.
To vote: Review candidate information, complete the ballot, and return it in the postage-paid envelope provided. You may vote for one director in each area up for election.
Voting stockholders are responsible for electing directors and nominating committee members annually.
Ballots must be received by 4:30 p.m. on October 11, 2023. Results will be announced on October 12 and posted at all branch offices and on myaglender.com. Postcards will also be mailed to members.
Fore every eligible ballot returned, Farm Credit of Western Arkansas will donate $10, split evenly between the Arkansas 4-H Foundation and Arkansas FFA Foundation.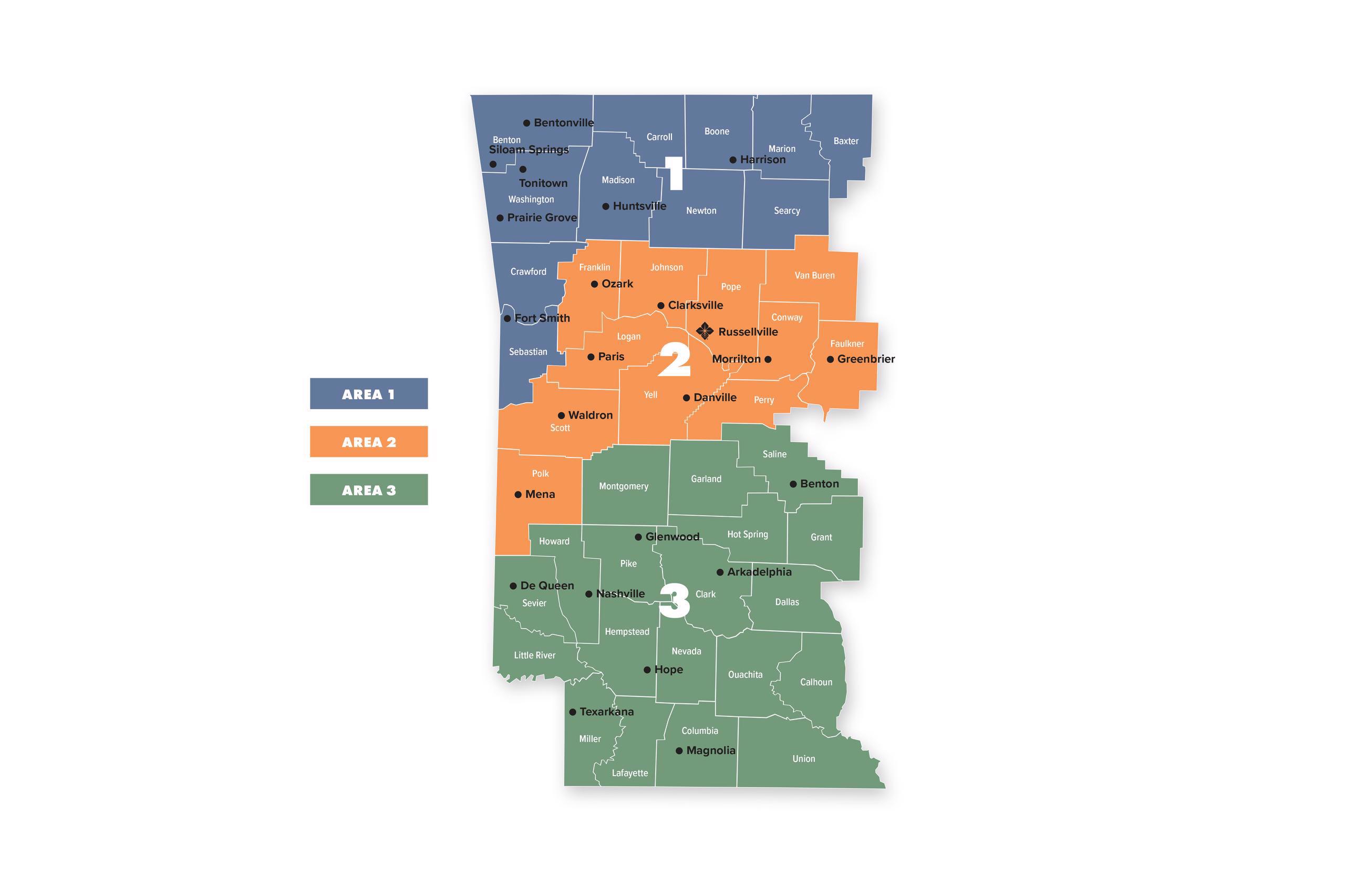 2023 Director Candidates Listed Alphabetically
All positions are for a four-year term
Area 1
Audie R. "Renny" Chesshir
Crawford County
Jeff D. Ray
Sebastian County
Robert W. Caldwell
Yell County
Gerald W. Strobel
Logan County
Steve Burke
Hempstead County
Robert Martinez
Sevier County
Nominees for 2024 Association Nominating Committee
All areas are a one-year term.
Area 1A Chad Amos, Benton
Area 1A Johnny L. Gunsaulis, Benton
Area 1B John W. Calhoon, Jr., Washington
Area 1B Ronnie T. Horn, Washington
Area 1C Kirkland "Kirk" W. Delk, Boone
Area 1C Carol A. "Ann" Russell, Sebastian
Area 2A Ernest J. "EJ" Neissl, Franklin
Area 2A ​Mary "Jeana" Sing, Franklin
Area 2B ​Casey T. Cotton, Logan
Area 2B ​Ronnie R. Whitley, Jr., Logan
Area 2C ​Jerry L. Hartwick, Faulkner
Area 2C ​Wade Wiedower, Faulkner
Area 3A Rainna K. Ghormley, Hempstead
Area 3A Andrew Tankersley, Hempstead
Area 3B Danielle M. Kitchens, Howard
Area 3B Gabrielle Williams, Garland
Area 3C Patricia Ann Maben, Sevier
Area 3C Suzanne L. Watkins, Hempstead
Contact us if you have any questions about the director election process.