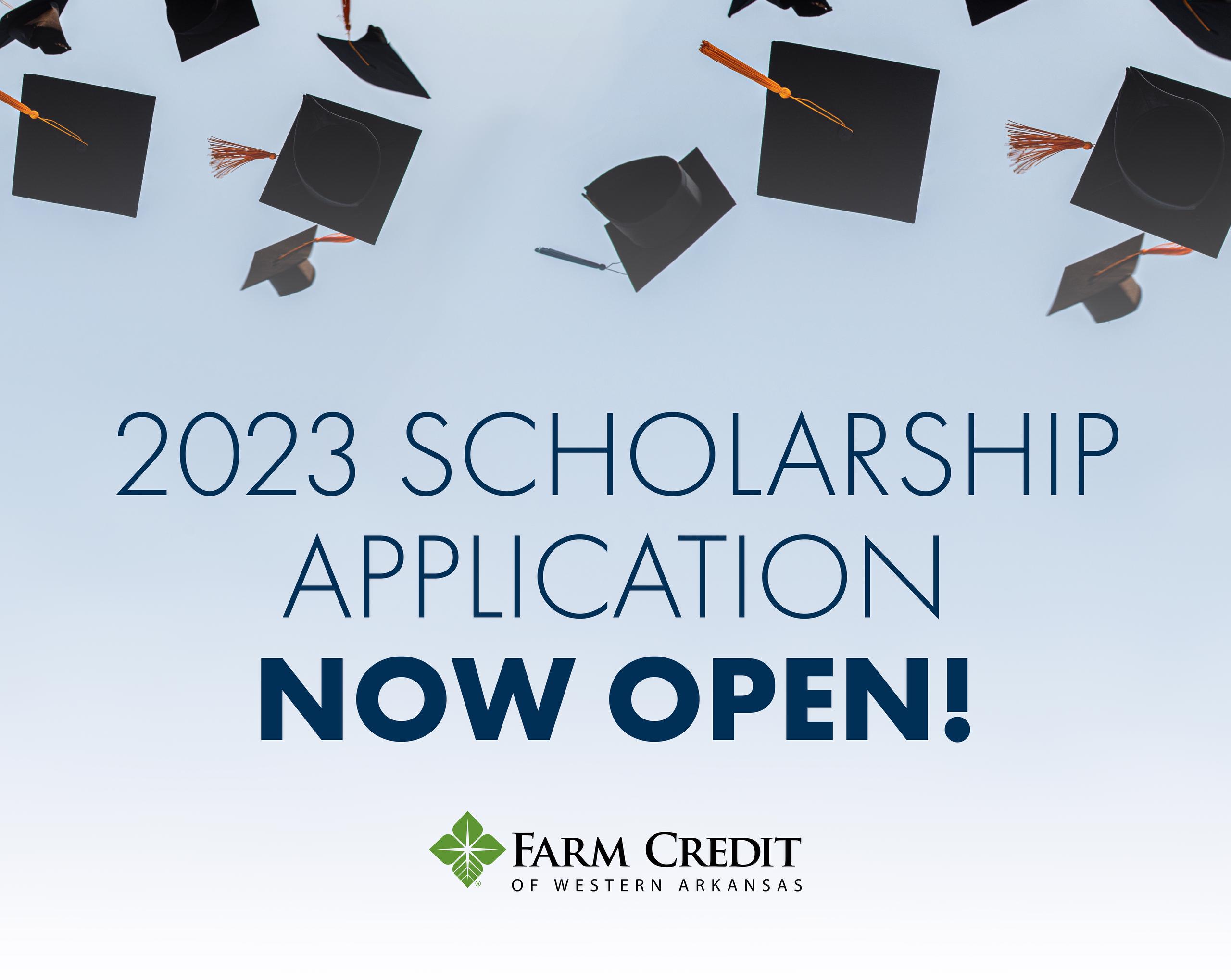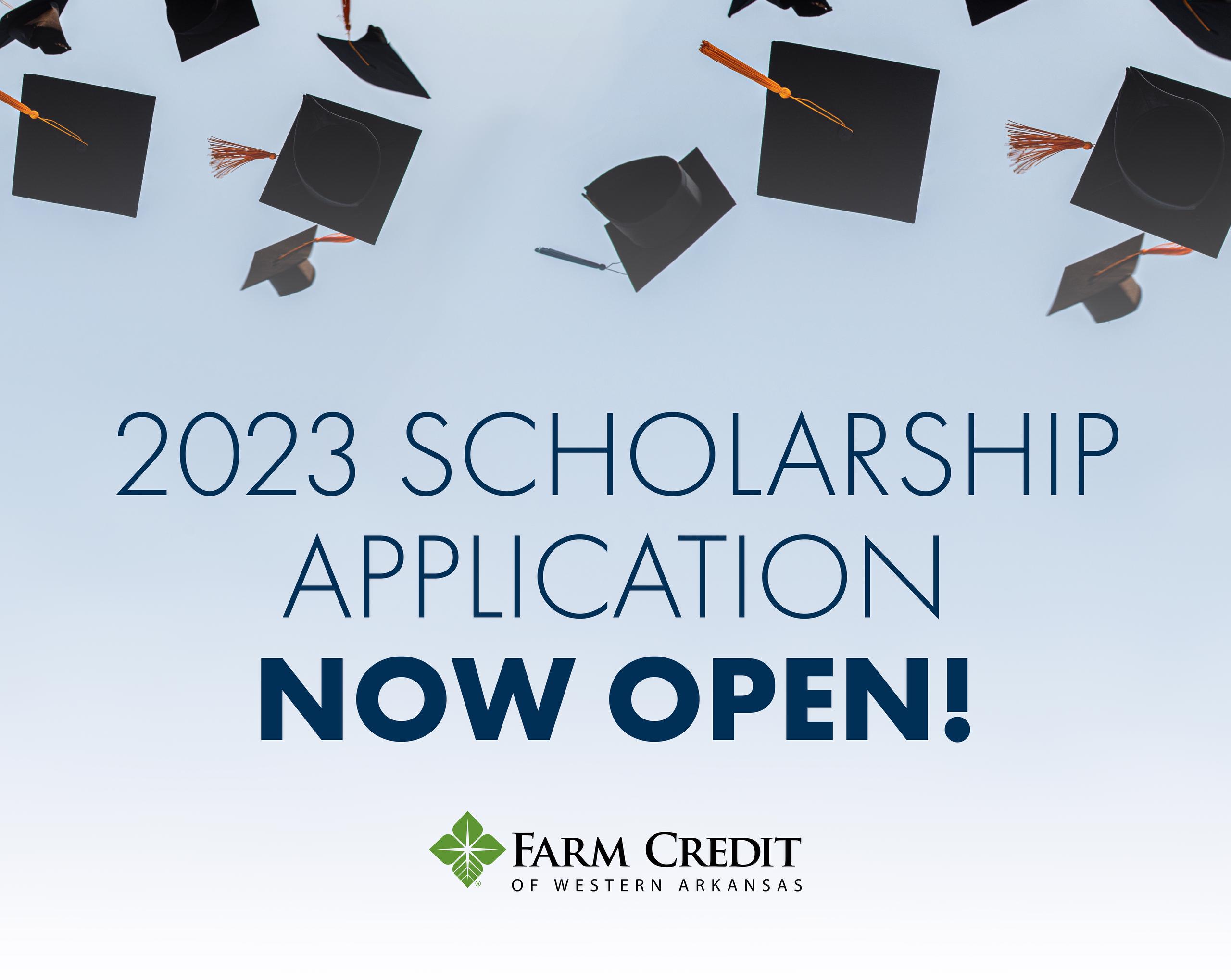 Farm Credit of Western Arkansas Scholarship
Farm Credit of Western Arkansas to Award $20,000 in Scholarships in 2023.
The Farm Credit of Western Arkansas 2023 scholarship application is now open. The scholarship is open to members, as well as the children and grandchildren of members.
This year, 20 $1000 scholarships will be awarded across western Arkansas. Applicants must be full-time students and must enroll for the fall 2023 semester. Past scholarship recipients are welcome to apply, but recipients may only be awarded the scholarship twice.
The deadline to apply is March 3, 2023. For more about eligibility, requirements, and how to apply, visit the scholarship webpage.