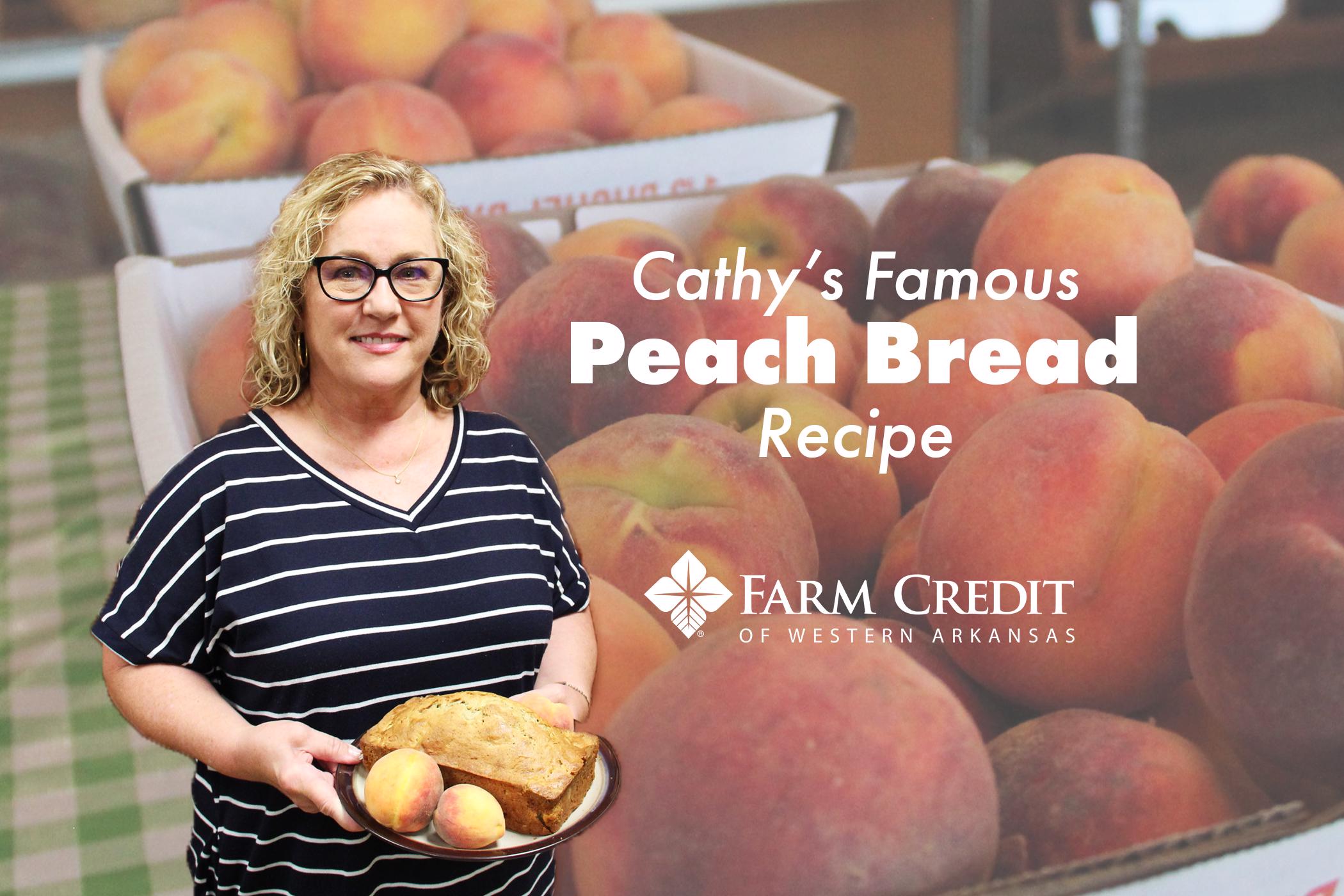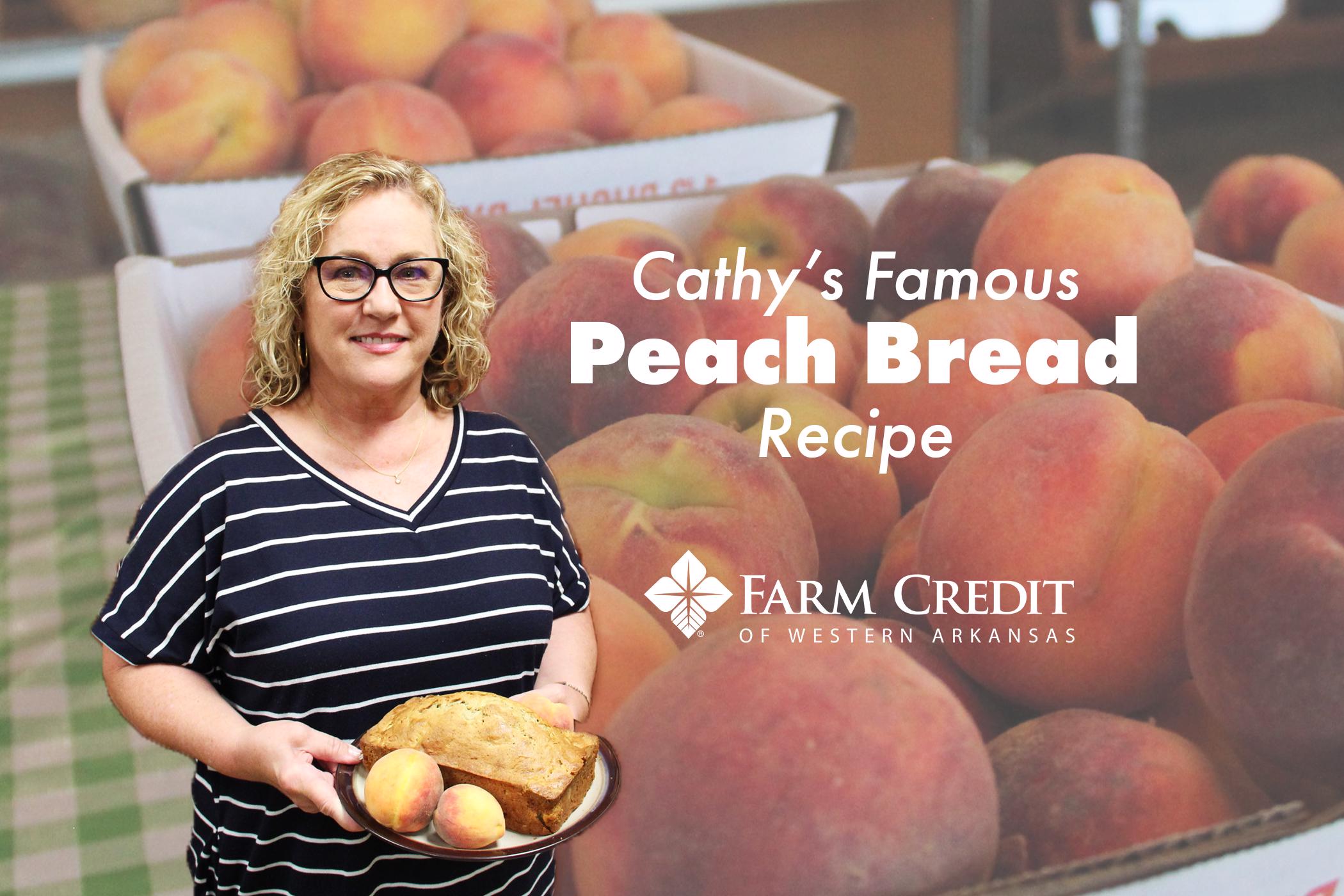 RECIPE: Fresh Peach Bread
Farm Credit employee Cathy Byrd shares her recipe for Fresh Peach Bread, right in time to celebrate National Peach Month.
Peaches are Arkansas' largest fruit crop, with production in the state topping 10 million pounds! August also happens to be National Peach Month, so to celebrate, we asked Farm Credit employee Cathy Byrd to share her popular peach bread recipe. This recipe takes fresh, ripe peaches and turns them into a delicious dessert that you'll love to share.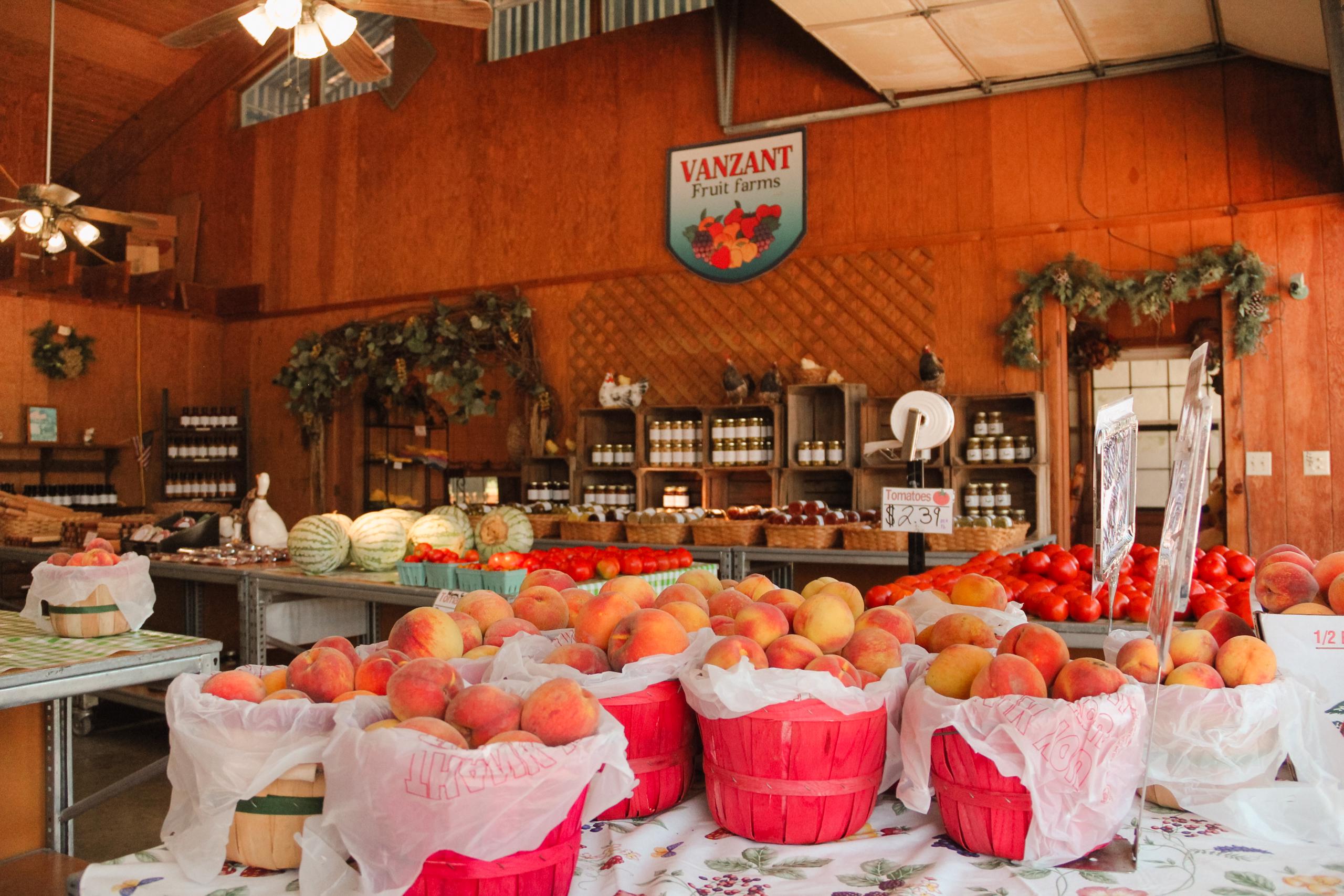 Ingredients:
1 3/4 cups sugar
3 eggs
1 1/2 cups oil
1 tsp. vanilla
3 cups fresh sliced peaches (diced)
3 cups all-purpose flour
1 tsp. baking soda
1 tsp. salt (optional)
2 tsp. ground cinnamon
Directions:
Preheat oven to 350°. Peel and dice fresh peaches and set aside.
Combine sugar, eggs, and oil; beat well.
Combine flour, baking soda, and salt; add to sugar & egg mixture one cup at a time. Mix well after each addition. Stir in vanilla and cinnamon and fold in peaches. *Cathy also likes to add a dash of nutmeg and cloves.*
Grease a loaf pan and spoon batter into pan. Cook 1 hour at 350° or until golden brown & done in the middle of loaf. Let cool in pan 5 mins before removing. Cool completely on cooling rack.
Enjoy!
Note: Use this basic recipe and change out the fruit for whatever is in season (pears, apples, blueberries, etc.)