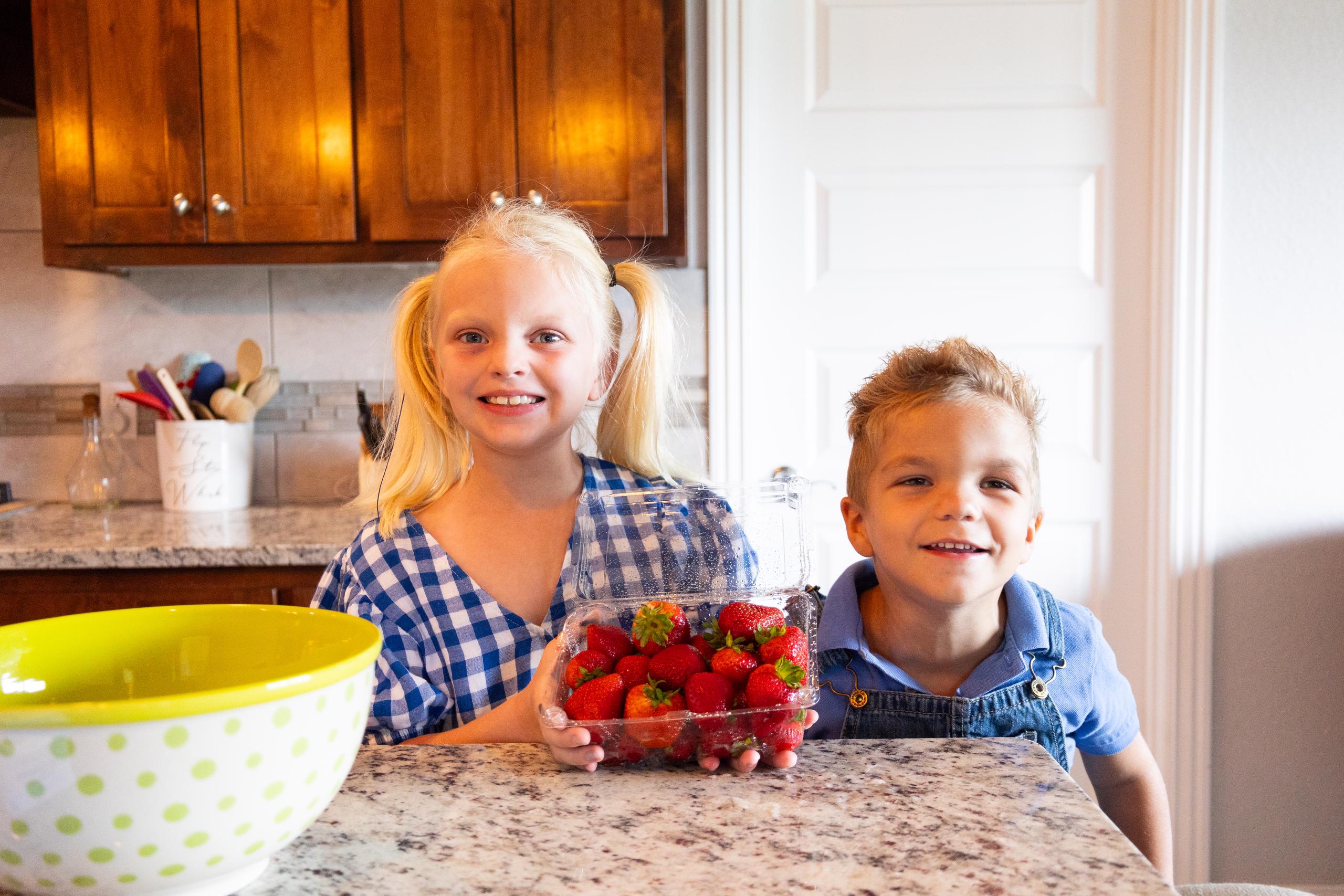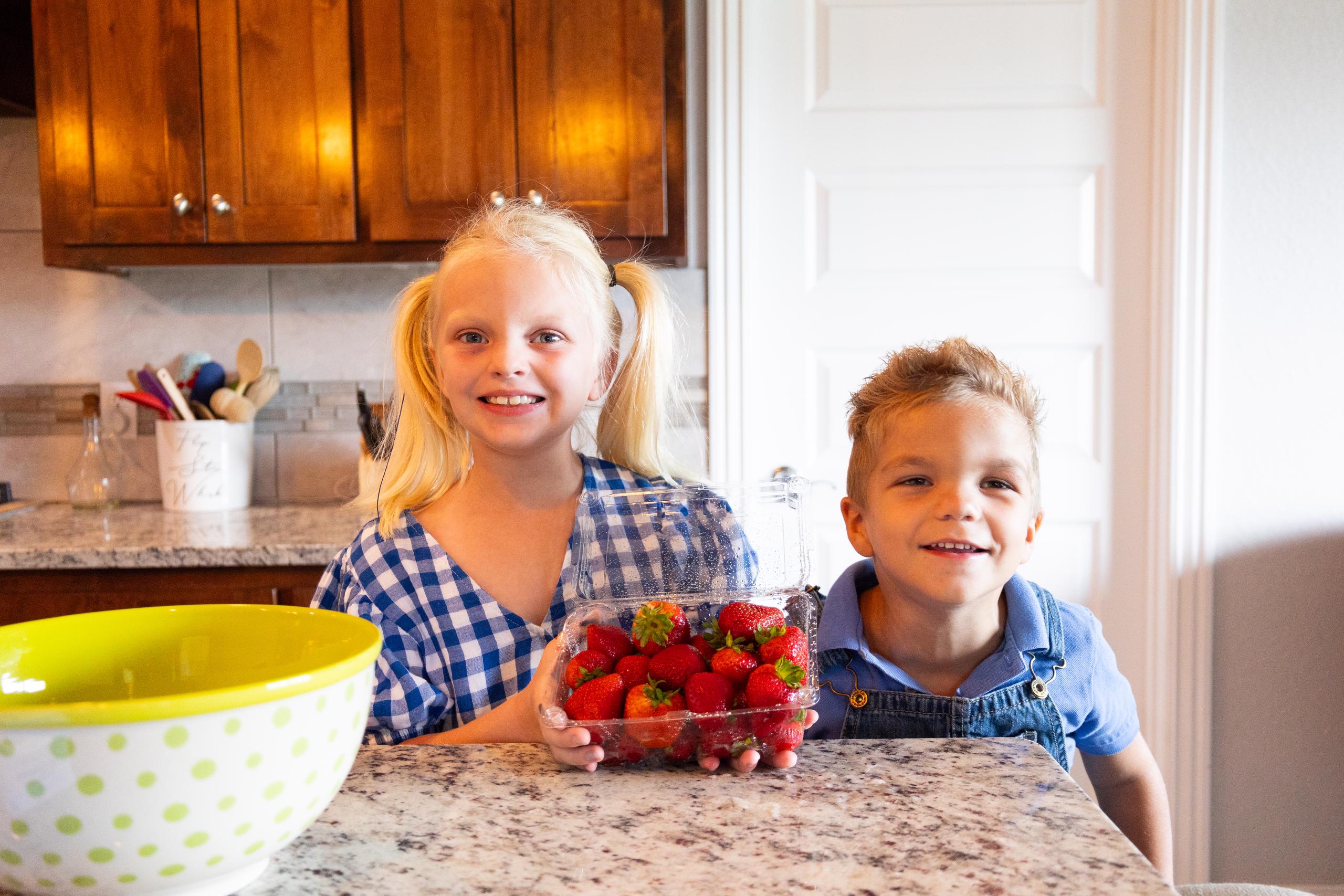 RECIPE: Strawberry Freezer Jam
Casey Ford, County Extension Agent - Staff Chair from Franklin County, says that there are many reasons to get children into the kitchen early. Enjoy this easy farm-to-table recipe to get your kids involved in the kitchen.
While bringing your kids into the food preservation process can be intimidating, there are many reasons to get children in the kitchen early. Explore the top developmental benefits of canning for kids and a beginner-friendly recipe you can make this fall.
Developmental benefits:
Crushing berries develops fine and gross motor skills.
Measuring cups of berries and sugar helps with counting skills and proper measuring techniques for different ingredients. Kids also have an opportunity to measure when they ensure the right amount of headspace in each jar.
When you let your berries and sugar sit, dissolve the pectin, or stir, use an analog clock to help with time-telling skills.
Ladling the jam into containers helps improve hand-eye coordination.
While cooking, take the opportunity to have meaningful conversations. You can talk about the role of ingredients, food spoilage, the importance of canning, or just spend quality time in the kitchen.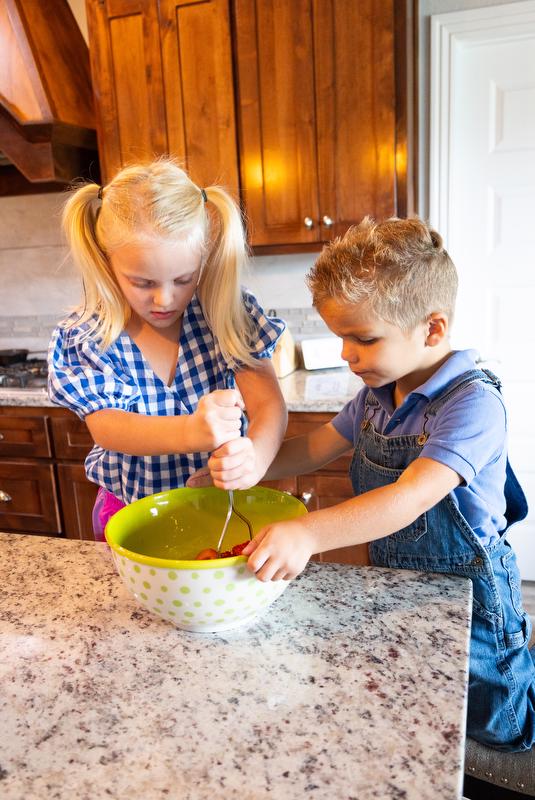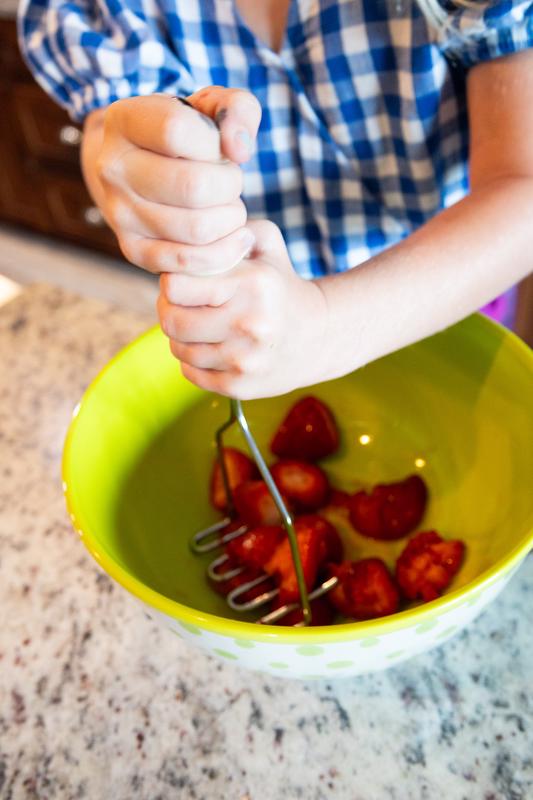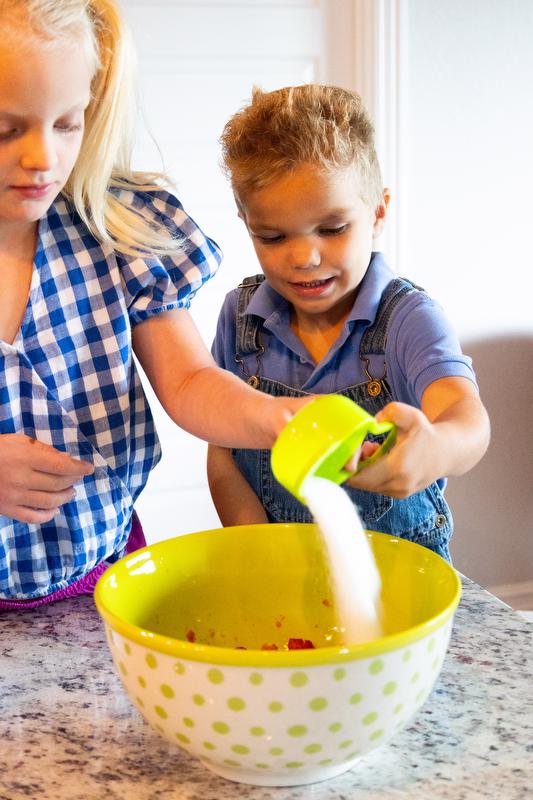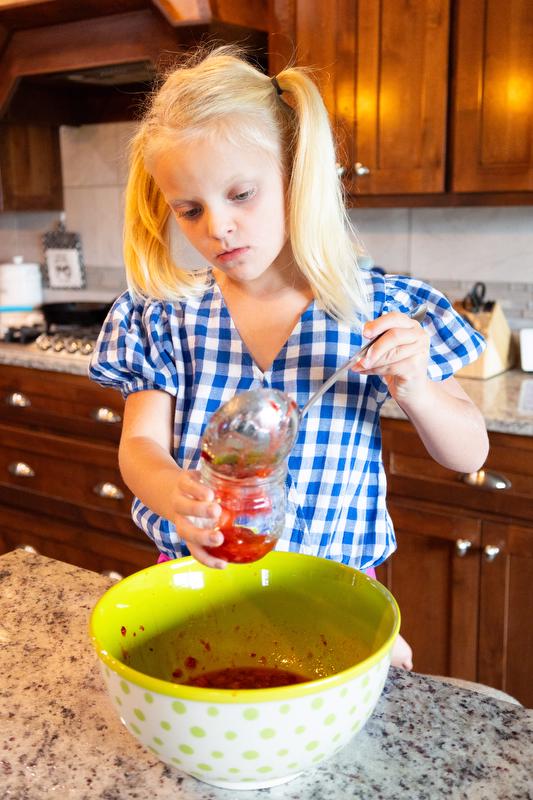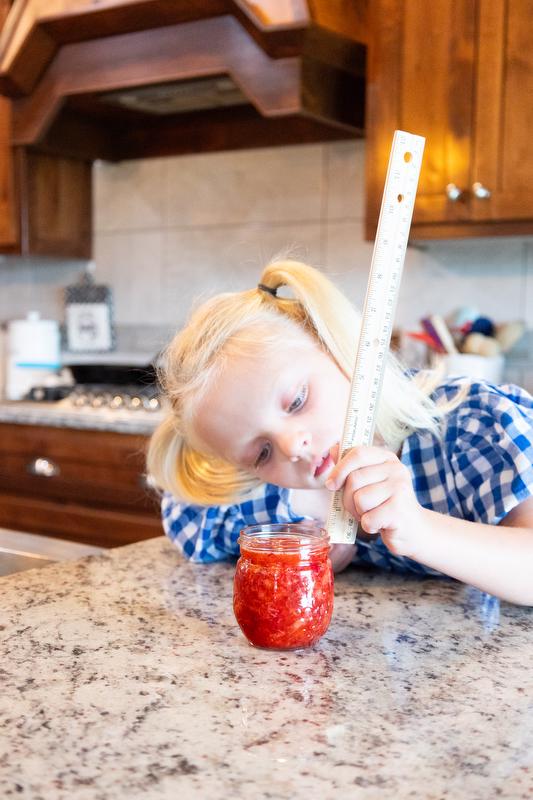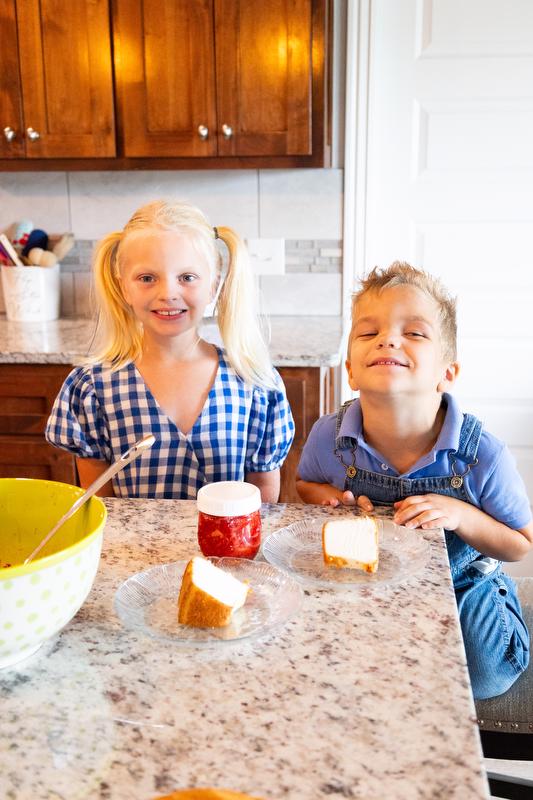 Strawberry Freezer Jam Recipe
Ingredients
2 cups crushed strawberries or blackberries (about 1 quart berries)
4 cups sugar
1 package powdered pectin
1 cup water
Directions
Place prepared berries in a large mixing bowl.
Add sugar, mix well, and let stand for 20 minutes.
Dissolve pectin in water and boil for 1 minute. Add pectin solution to berry-and-sugar mixture, stir for 2 minutes.
Pour jam into freezer containers or canning jars, leaving ½ inch headspace at the top.
Close covers on containers and let stand at room temperature for 24 hours.
Yields about 5 or 6 half-pint jars.
Recipe courtesy of the University of Arkansas System Division of Agriculture.