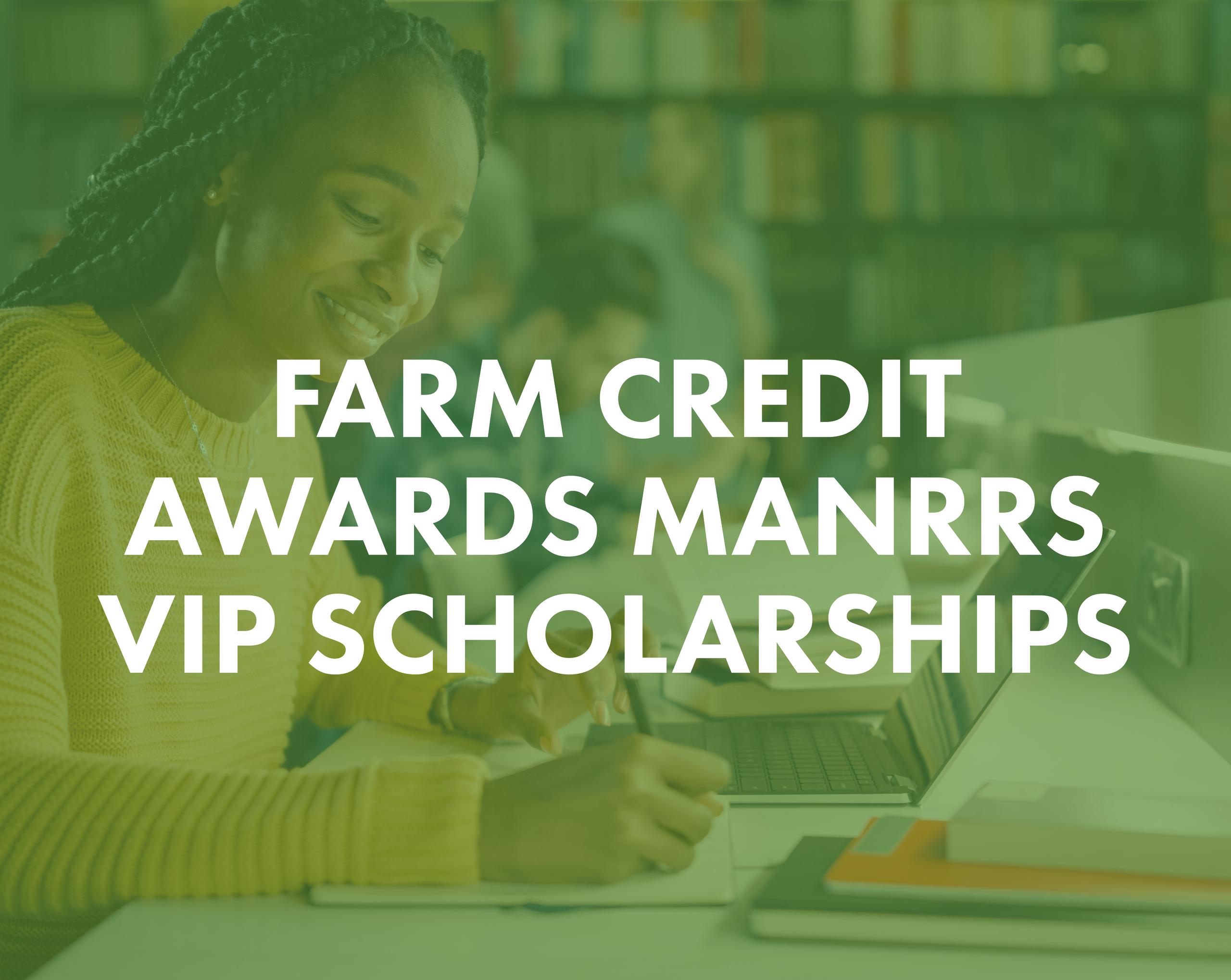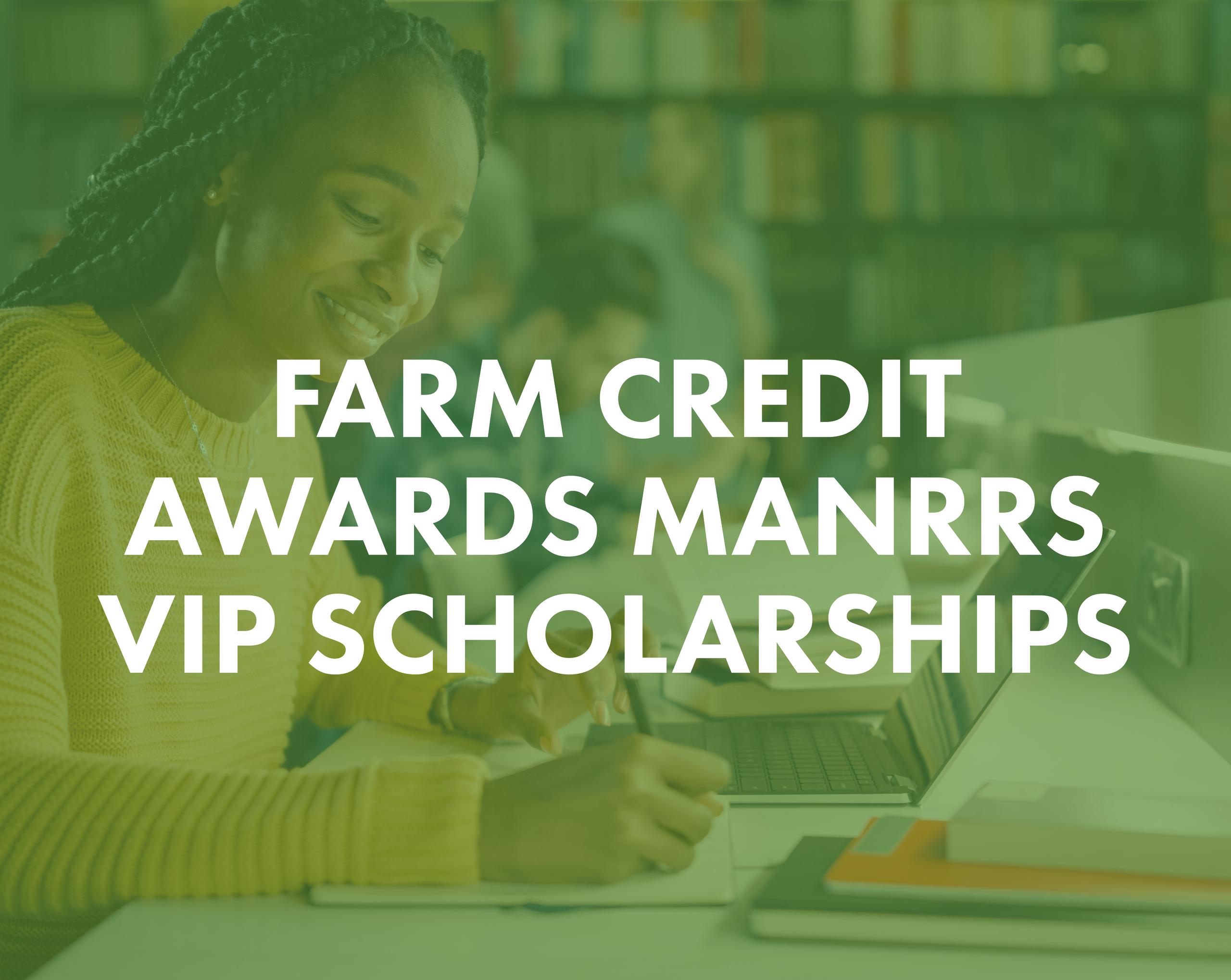 Farm Credit Announces 2023 MANRRS VIP Scholarship Winners
Farm Credit awards 25 students the MANRRS VIP scholarship, including University of Arkansas student.
WASHINGTON, D.C. – Farm Credit and Minorities in Agriculture, Natural Resources and Related Sciences (MANRRS) announce the 2023 Farm Credit VIP Scholars.
This competitive academic scholarship provides special programming for outstanding MANRRS students with an expressed interest in Farm Credit. Scholarship recipients each receive a $1,000 academic scholarship, the opportunity to participate in the Farm Credit VIP track of the 2023 National MANRRS Conference, and $1,500 in travel compensation to attend the MANRRS Conference.
The VIP track provides scholars with meaningful interactions with Farm Credit leadership and exposes students to information about Farm Credit careers in fields including finance, credit, capital markets, informational technology, marketing, etc. Students benefit from leadership development and training to better prepare them to find and succeed in careers within agriculture.
The 2023 VIP Scholars are as follows:
Lucero Macias-Torres - University of California, Davis
Catherine Fremaux - North Carolina State University
Dacia Ringo - Tennessee State University
Aria McElroy - Tennessee State University
Faith Twinamaani - University of Florida
Olivia Holliman - Tuskegee University
Phil Angelo Estrada - Tuskegee University
Gillian Boggs - University of Arizona
William Eager - Colorado State University
Kristine Schoenecker - University of Illinois at Urbana-Champaign
Drew Parker - Purdue University
Gabrielle Moore - Rutgers University
Ja'Quan Battle - North Carolina Agricultural & Technical State University
Cherise Davis - Prairie View A&M University
Ryan Bake - Utah State University
Troy Pippen - North Carolina Agricultural & Technical State University
Christian Miller - Fort Valley State University
Zenzele Asante - Kansas State University
Madison Dains - University of Arkansas
Emilio Naranjo - Modesto Junior College
Hariharan Thirumalai - Purdue University
Zarria Smith - Alcorn State University
Marisol Olivas - New Mexico State University
Blake Wright - Tennessee State University
Emery Minor - Tennessee State University
About Farm Credit: Farm Credit supports rural communities and agriculture with reliable, consistent credit and financial services, today and tomorrow. It has been fulfilling its mission of helping rural America grow and thrive for more than a century with the capital necessary to make businesses successful and by financing vital infrastructure and communication services.
About Minorities in Agriculture, Natural Resources and Related Science (MANRRS): Headquartered in Atlanta, GA, MANRRS promotes academic and professional advancement by empowering minorities in agriculture, natural resources and related sciences. It is our goal to provide the student members (junior high school through doctoral programs) of our organization with the support to become productive citizens by engaging them in leadership development activities, educational opportunities, job readiness training, and facilitating internship placement and permanent employment, with special emphasis on agriculture, natural resources, and related sciences. MANRRS encourages and promotes Agriculture, Natural Resources, and related STEM programs in an effort to interest and attract underrepresented students and professionals into pursuing educational and career opportunities in these respective areas.