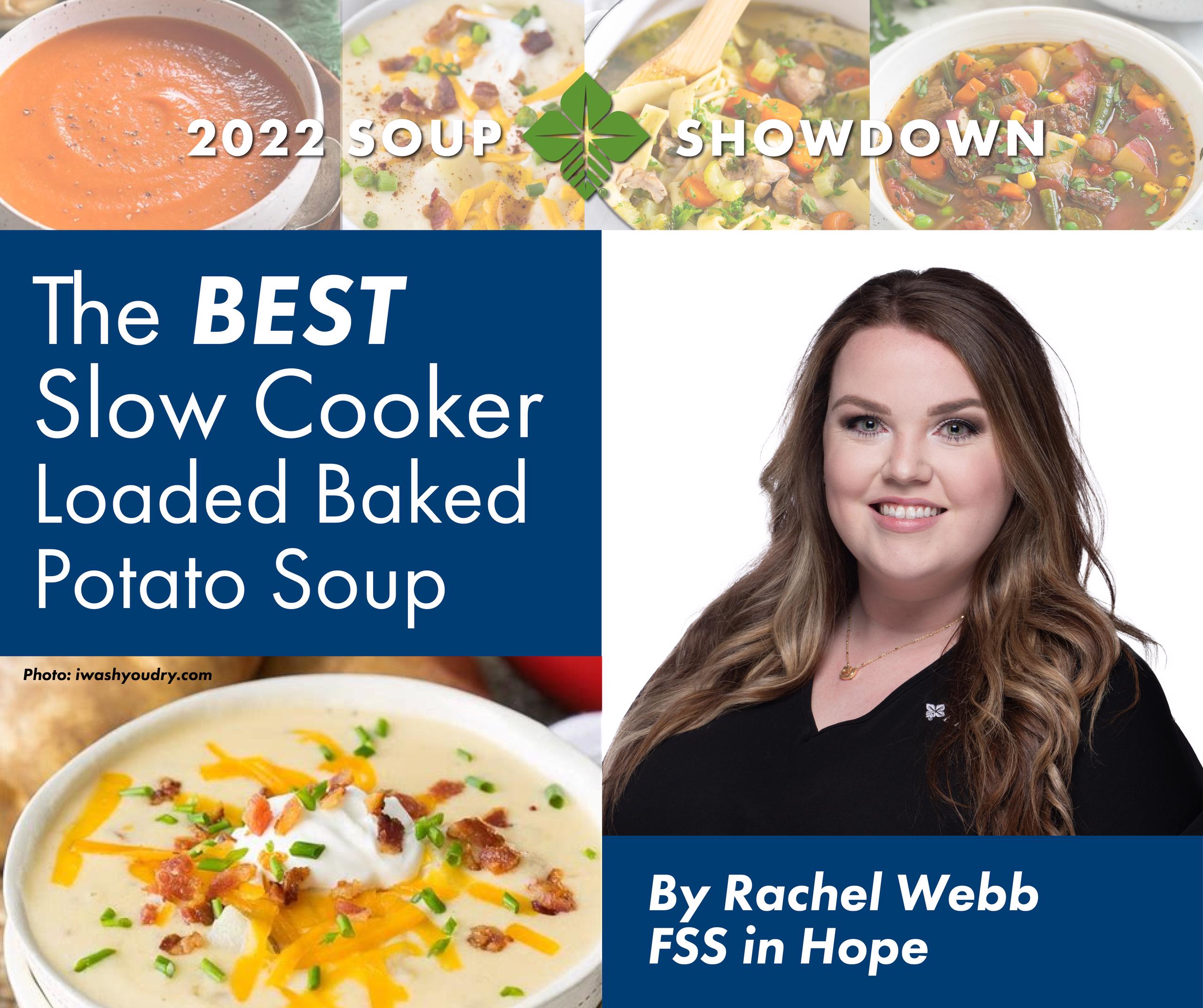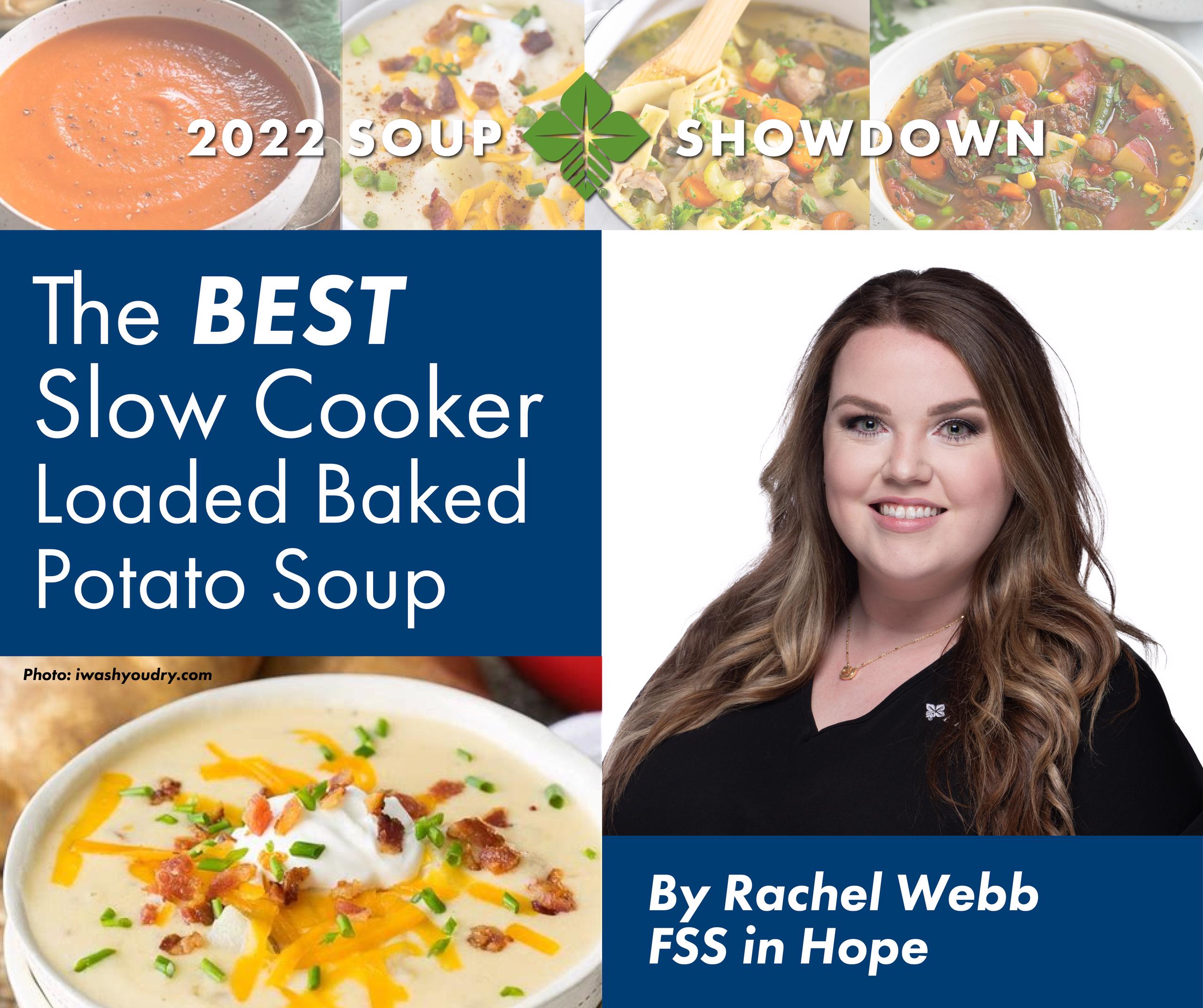 Soup Showdown: Rachel's Slow Cooker Loaded Baked Potato Soup
Rachel Webb from the Hope branch shares her favorite slow cooker potato soup.
As part of our 2022 Soup Showdown on social media, we asked Farm Credit employees to share some of their favorite soup recipes. First up is a classic: Loaded Baked Potato Soup. Rachel Webb, Financial Services Specialist in our Hope branch, shared this recipe for you to add to your collection.
The BEST Crock Pot Loaded Baked Potato Soup
Ingredients:
2.5 Lbs. russet potatoes
1 small onion
2 cups of chicken broth
Garlic
Salt & Pepper
8 oz. cream cheese
4 oz. shredded cheese
1.5 cups of heavy cream
Directions:
Chop potatoes and onion. Add potatoes, onion, chicken broth, garlic, salt, and pepper to the crock pot. Cook on high for 4 hours or low for 6-8 hours. Once it is done (potatoes are soft), add cream cheese, shredded cheese, and heavy cream. Mash/Blend together. Top with your toppings of choice! SO GOOD! And my family's favorite!