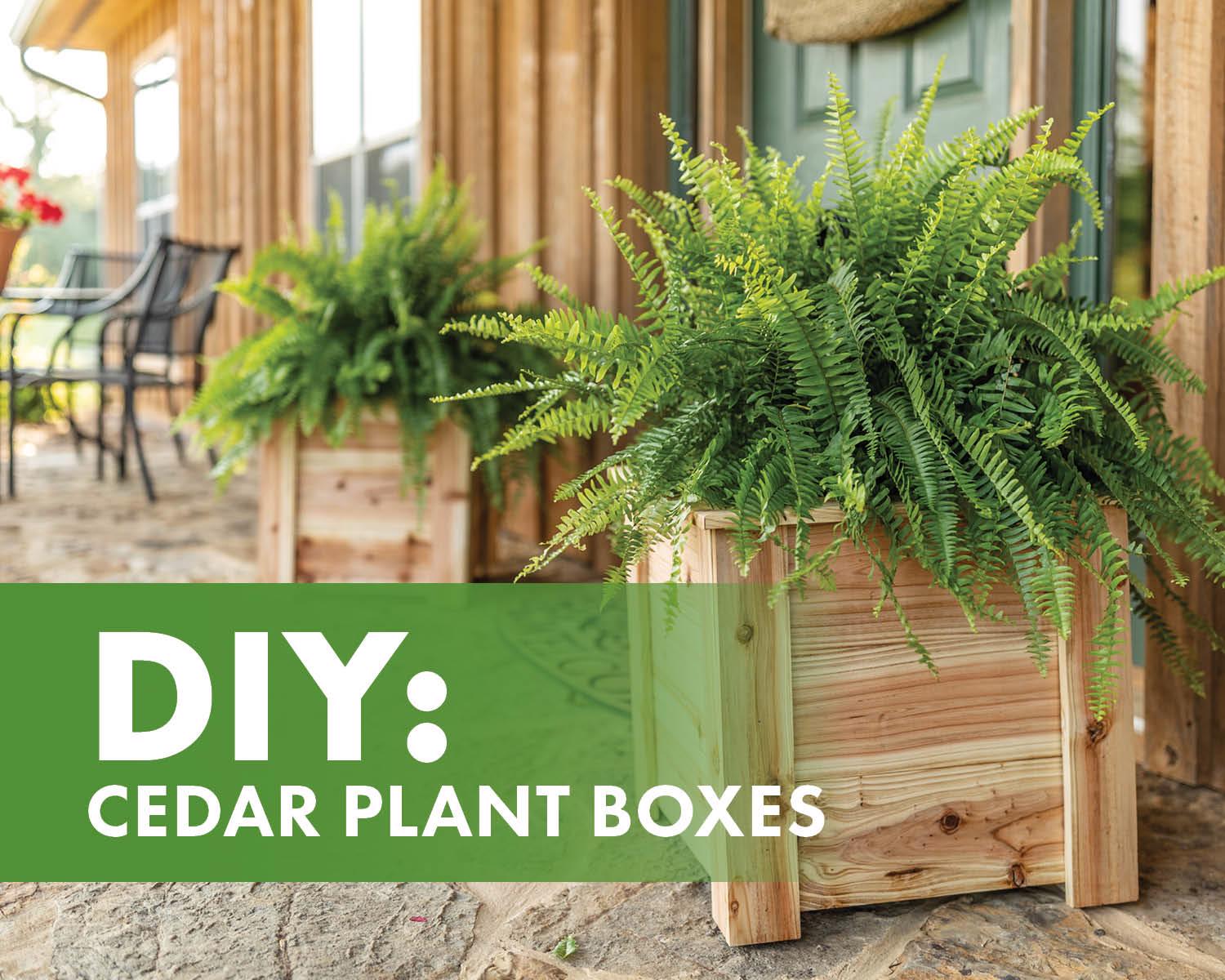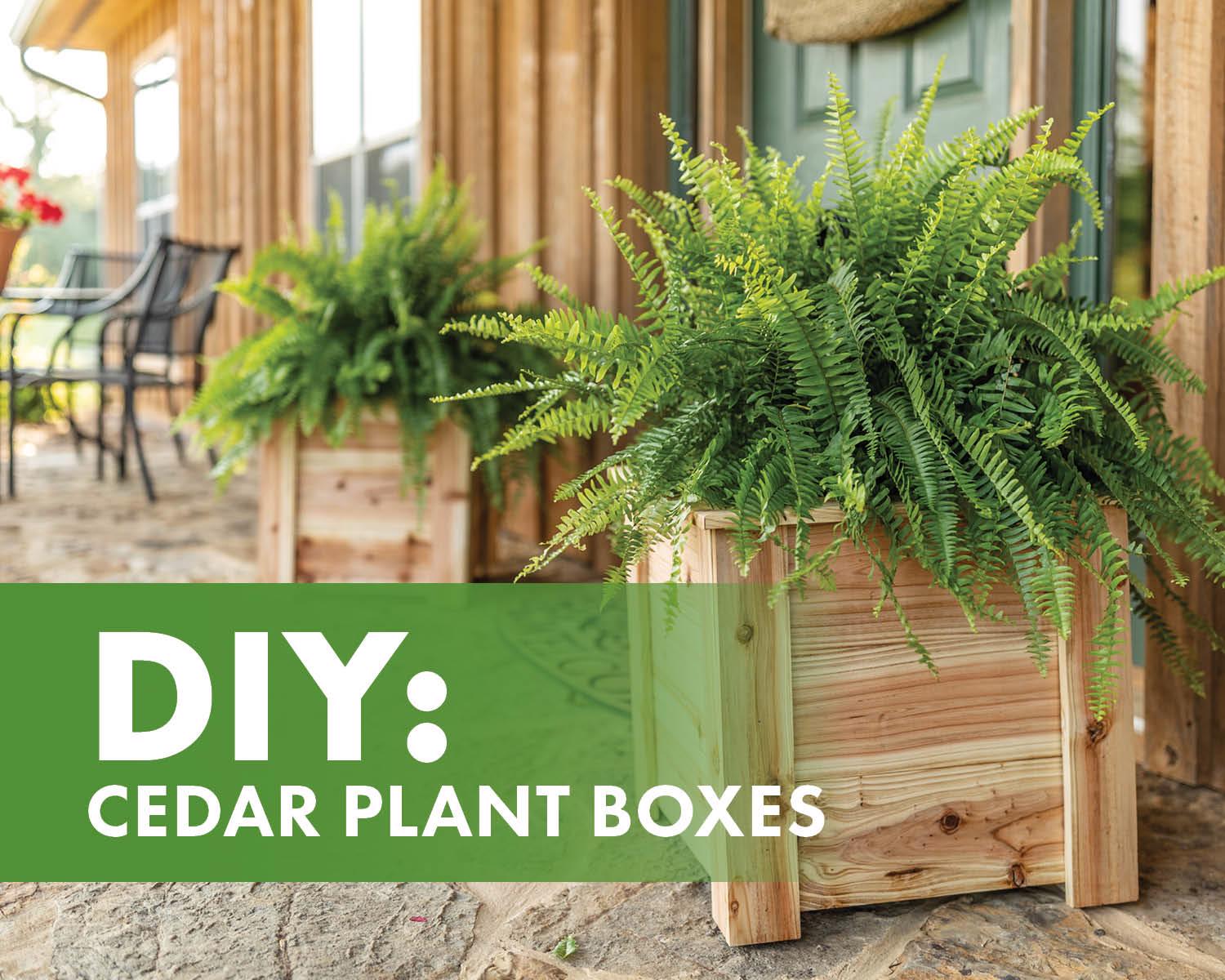 DIY: Cedar Plant Containers
Follow step-by-step building plans to create cedar plant containers that are sure to wow your guests.
Materials and building plans are to create one planter box.
Materials List:
7 - Cedar Fence Pickets (72" x 5 ½" x 1 ½")
1 - 2x2 (1 ½" x 1 ½" x 96")
1" brad nails
Indoor/outdoor glue
Suggested Tools
Miter saw
Tape measure
Brad nailer
Table saw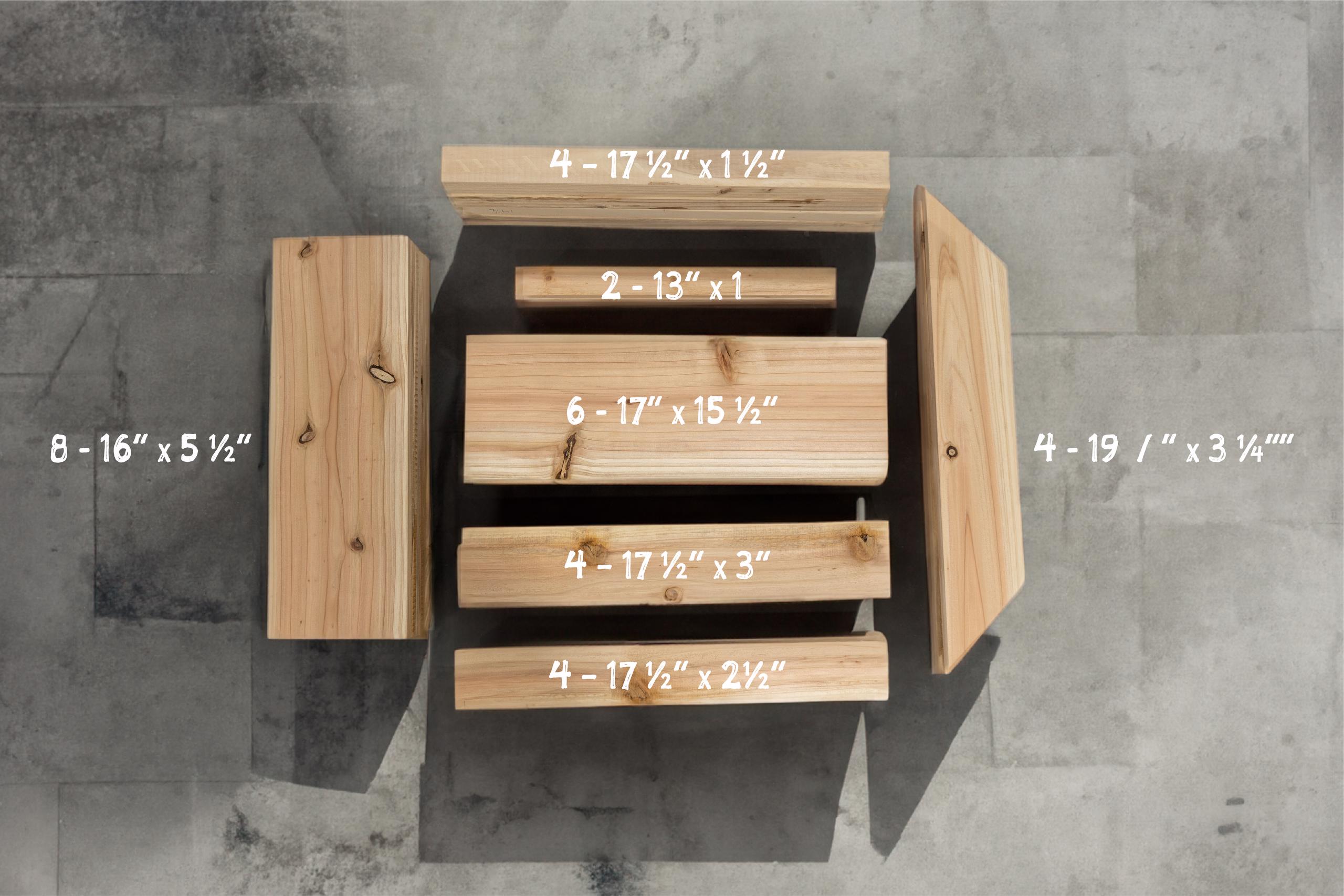 Cut List:
From cedar planks
8 - 16" x 5 ½" (short sides and bottom)
6 - 17" x 5 ½" (long sides)
2 - 13" x 1" (bottom support)
4 - 17 ½" x 2 ½" (trim)
4 - 17 ½" x 3" (trim)
4 - 18 ⅝" x 3 ¼" (top frame)
From 2x2
Step 1
Cut and rip all pieces from the cut list.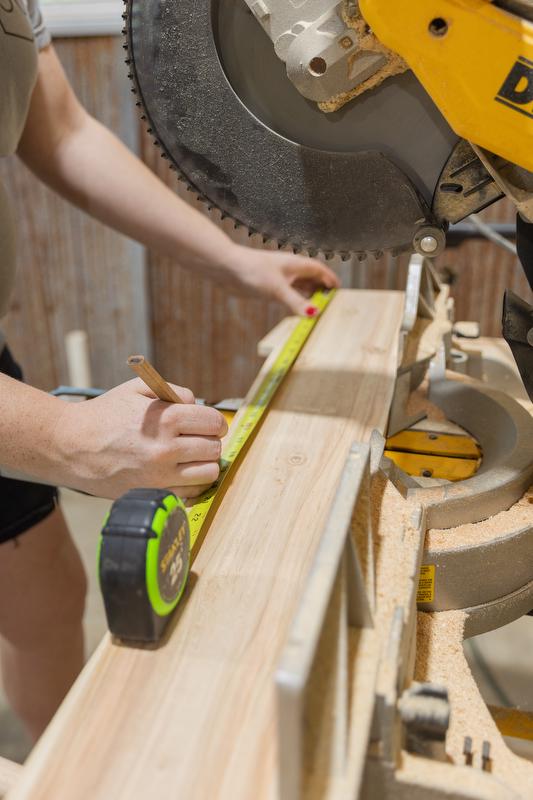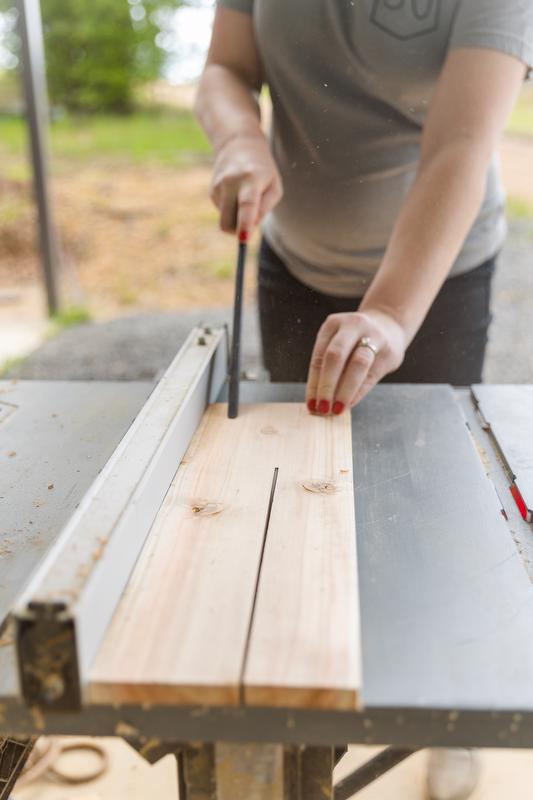 Step 2
Use brad nails and wood glue to attach the 5 ½" x 16" cedar boards to the 17 ½" 2x2 to make two sides. The bottom of the leg should show after they are attached.
Step 3
Put the newly assembled panels on their side and attach the 5 ½" x 17" long sides using 1" brad nails and wood glue. This should complete the box of the planter.
Note: To further reinforce sides, consider using 1 ½" deck screws. Pre-drill the holes to avoid splitting the wood and make sure the screw heads are flush with the surface.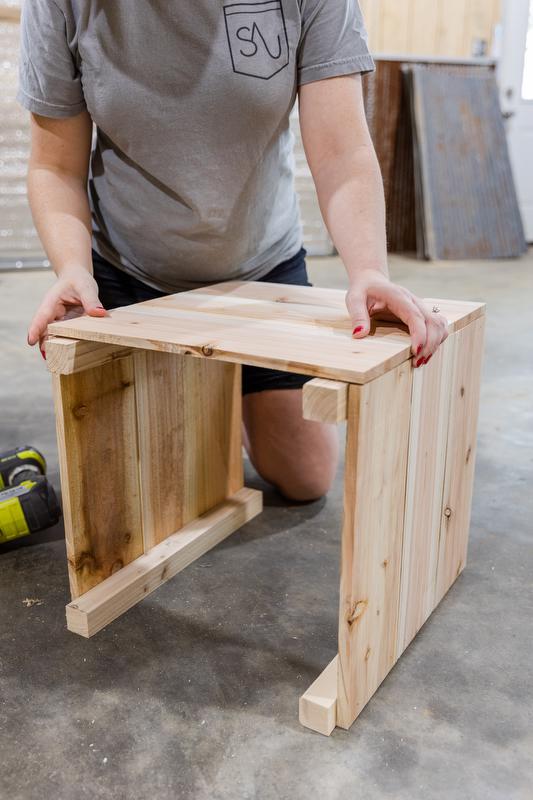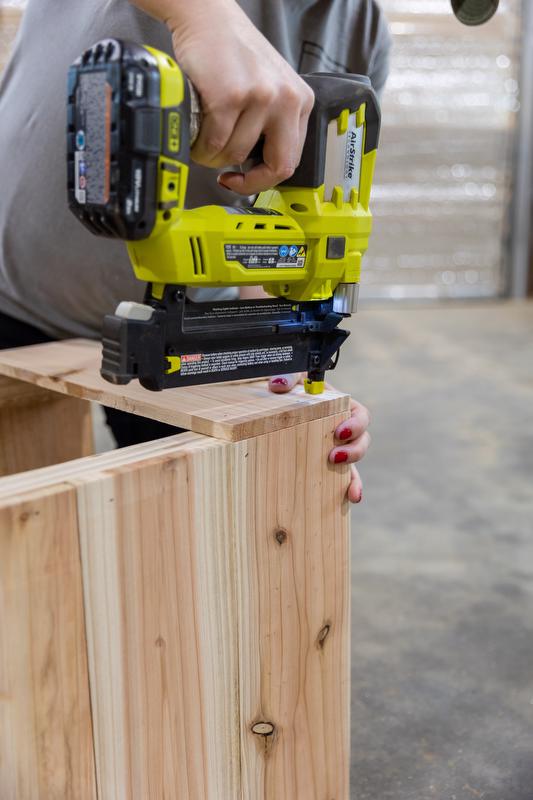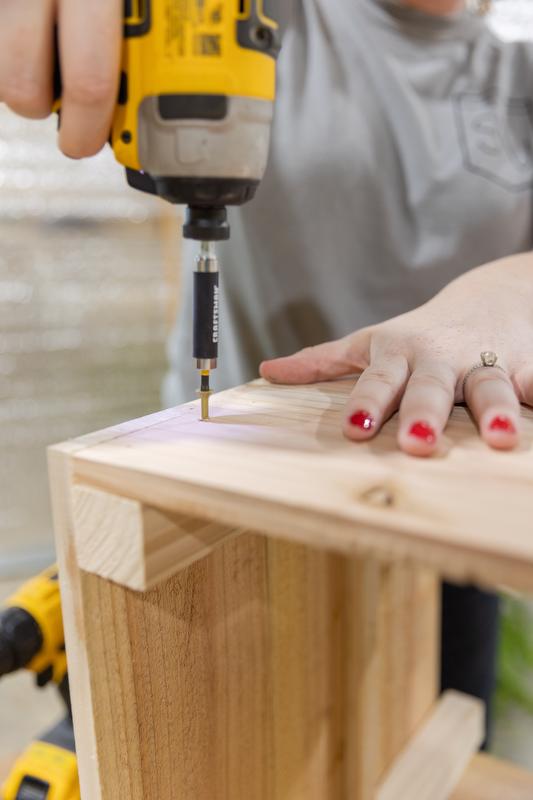 Step 4
Attach the two 13" x 1" supports to the bottom of the box on opposite sides using brad nails. You can place the supports higher or lower, depending on how deep you would like your plant to rest. These will be the supports for the bottom boards to rest on.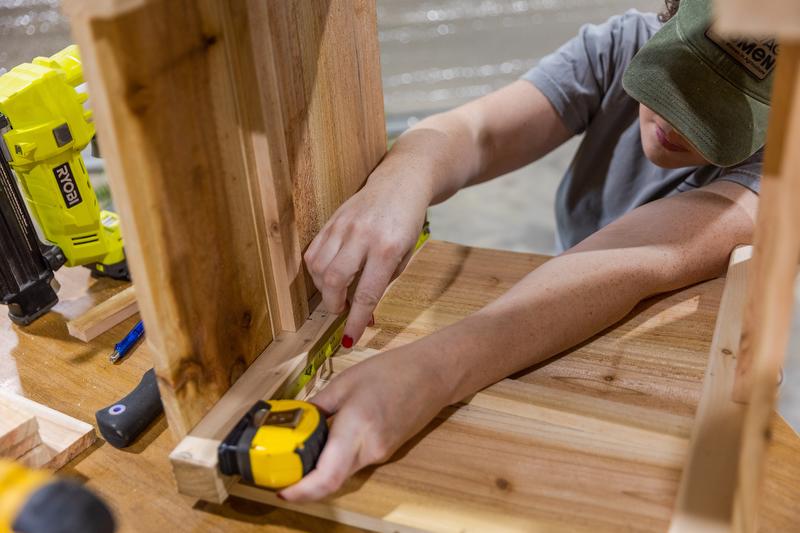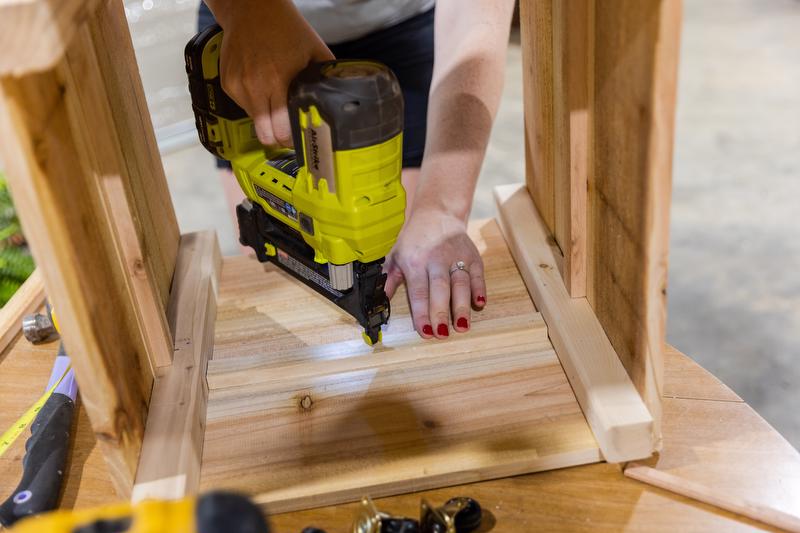 Step 5
Attach two 16" x 5 ½" bottom planks on top of the support pieces using brad nails and wood glue.
Note: This plan is created to use with a potted plant, allowing space for water to drain from the pot. If you would like to fill the planter with soil, cut two additional 5 ½" x 17" support pieces to add to all four sides. Then cut an additional 16" x 5 ½" board and cut out a 1 ½" notch to fit around the legs on the bottom, creating a solid bottom.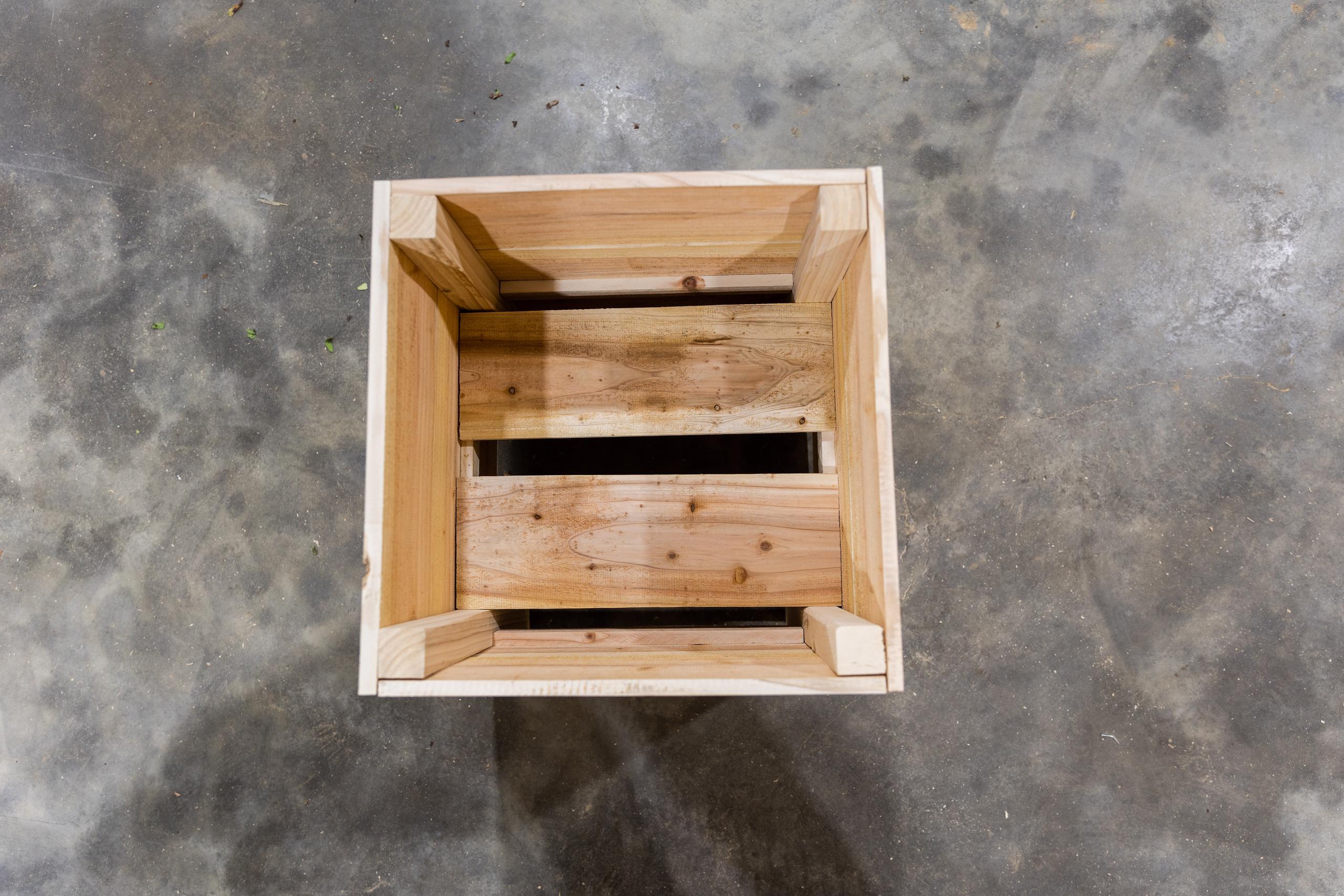 Step 6
Pair a 2 ½" x 17 ½" piece with a 3 x 17½" piece to trim out each corner of the planter. The 3" wide piece should overlap so that it creates a 3" edge on both sides.
Attach the trim using 1" brad nails and wood glue. Trim should be flush with the top and cover the exposed 2"x 2" legs on the bottom.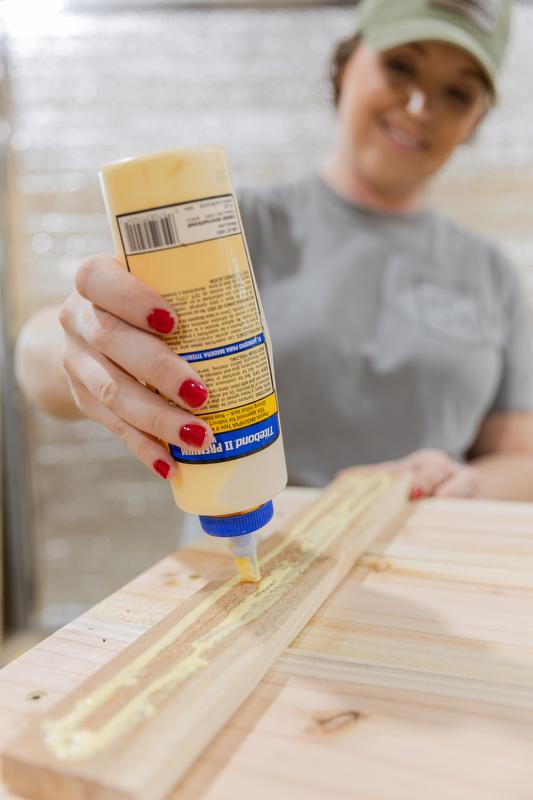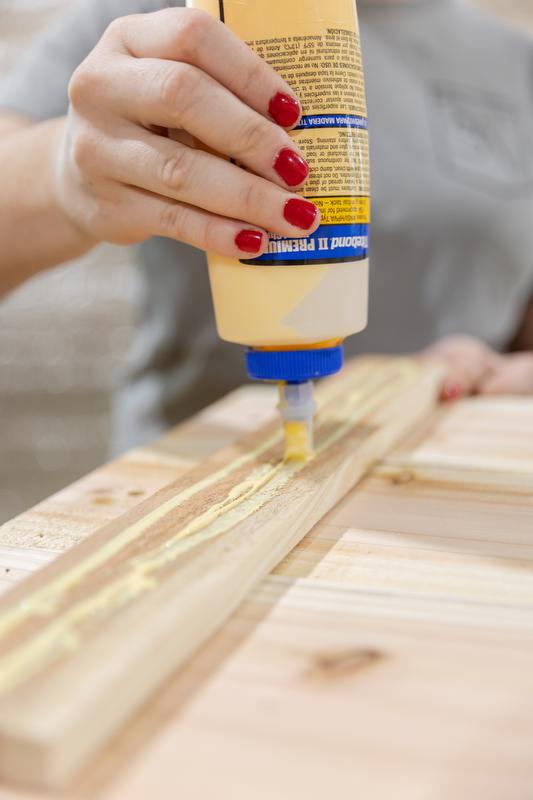 Step 7
With the four 19 5/8" x 3 ¼" top frame pieces, you will need to cut two 45-degree angles on each piece to create the frame. Attach the four pieces to the planter box using glue and brad nails.