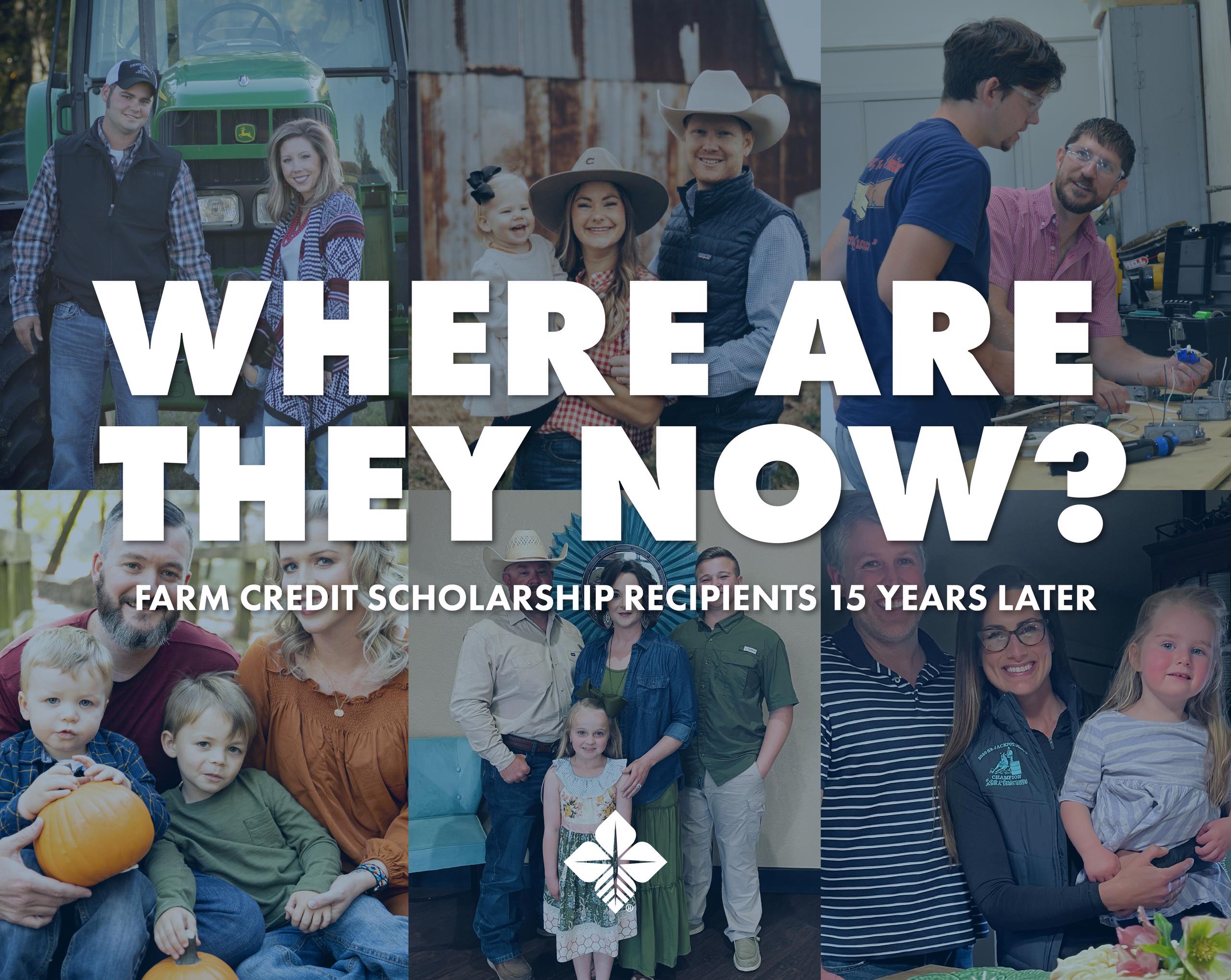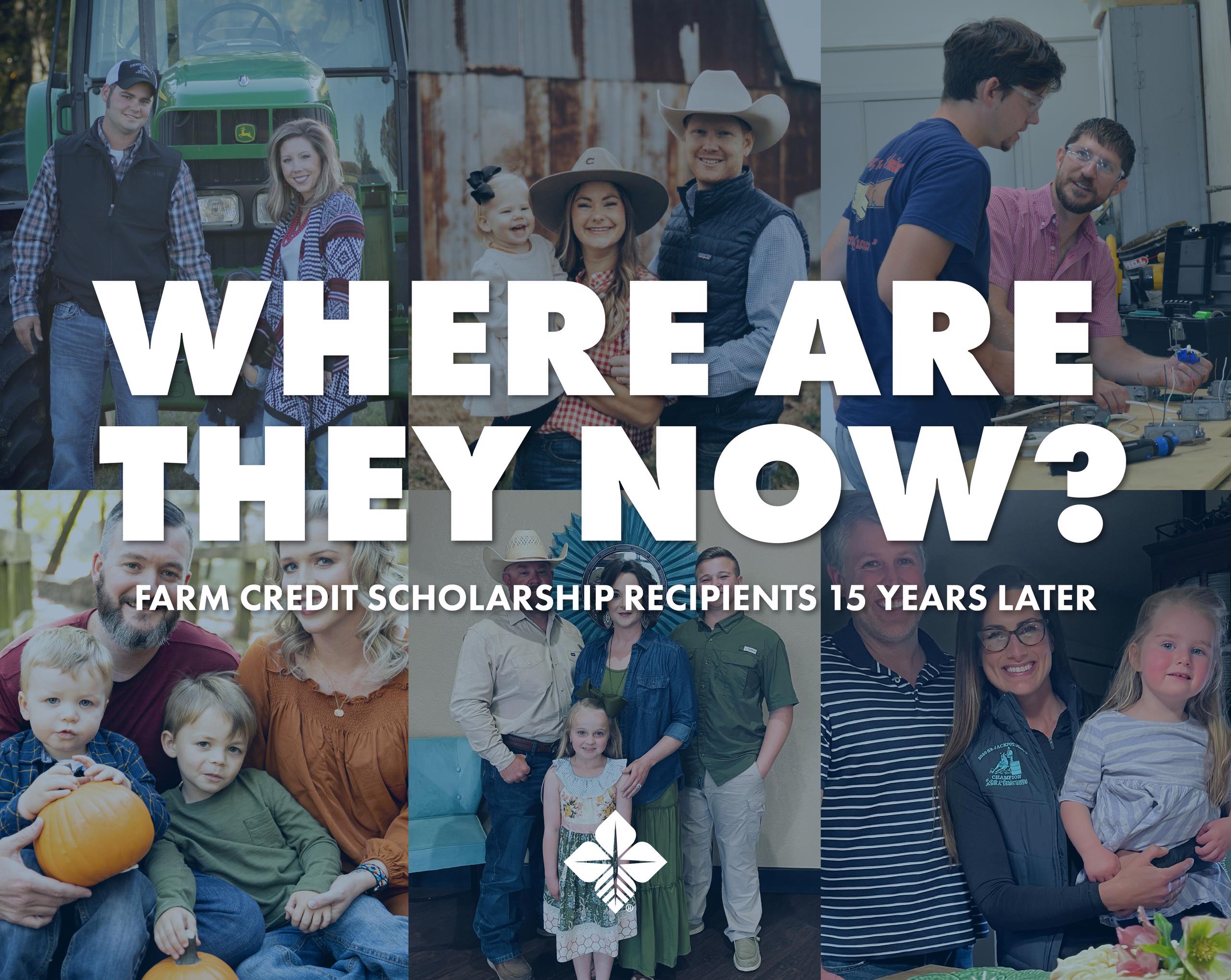 Where are they now?
We catch up with scholarship recipients after 15 years to see how the Farm Credit scholarship benefited their college education and what they are doing today.
Farm Credit of Western Arkansas has awarded $360,000 to Arkansas students since 1996 to recognize their leadership skills and academic accomplishments. Fifteen years ago, in 2007, the 20 recipients included softball players, barrel racers, FFA officers, and honor society members who received a $500 scholarship. Today, they are high school ag teachers, registered nurses, homeschooling moms, and agricultural realtors.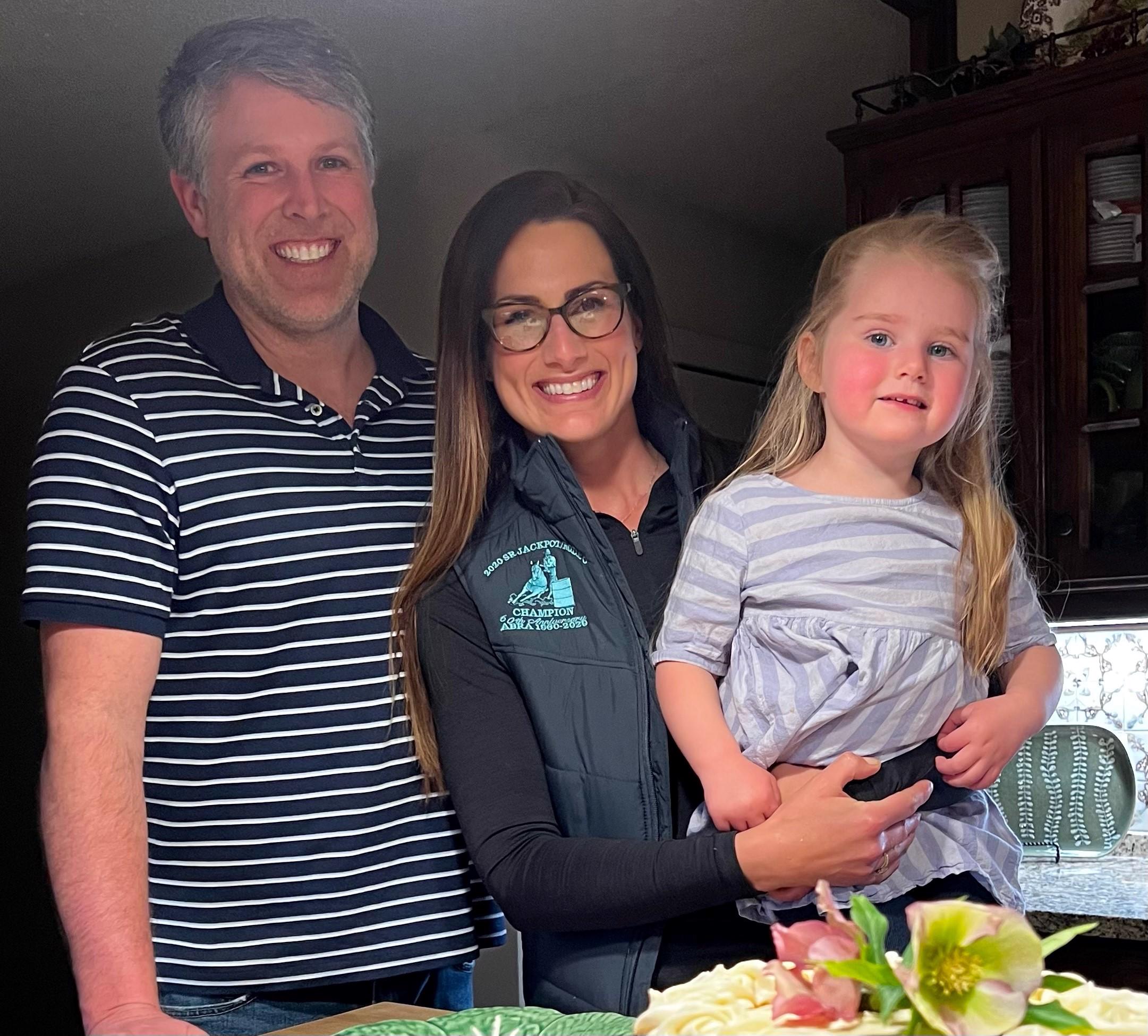 Kathryn Speights
Kathryn Speights always knew she wanted to go into the medical field and help others. She graduated from Henderson State University with a bachelor's degree in nursing and a master's degree in nursing anesthesia from Arkansas State University. Kathryn lives in Arkadelphia with her husband, Sloan, and daughter, Charlie. She commutes to Hot Springs for her job as a certified registered nurse and anesthetist. She said the Farm Credit scholarship helped relieve the financial burden of college and motivated her to continue helping others.
Kathryn is a certified therapeutic riding instructor and holds lessons for mentally or physically disabled kids in her spare time. She loves giving back to her community and seeing the students grow.
"My 20s were all about me and trying to get through school, but my 30s are about trying to give back. So, I'm trying to give back any way I can."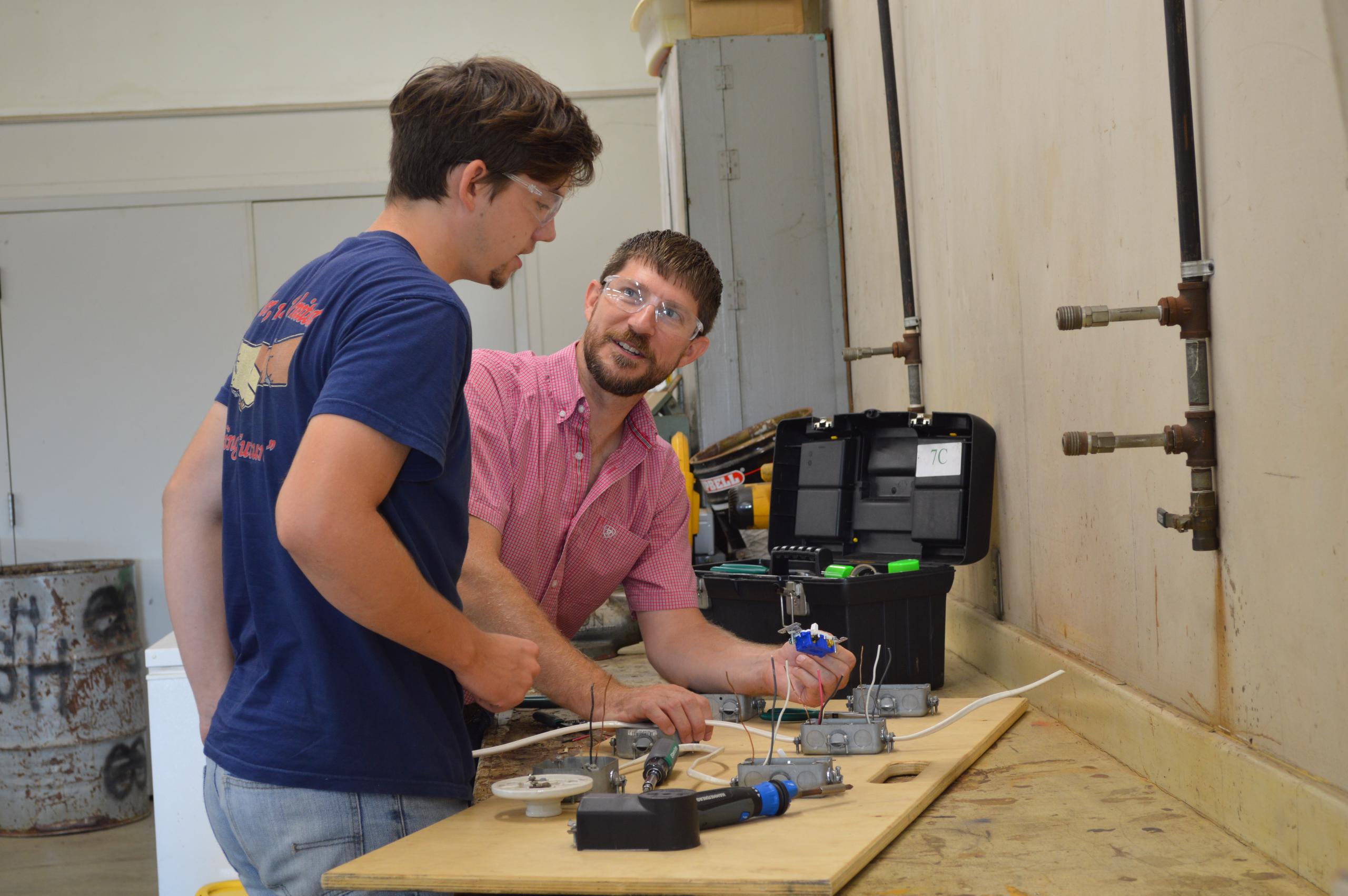 Ron Koch
Ron Koch graduated from the University of Arkansas with a bachelor's degree and master's degree in agricultural extension education. Today he is a high school ag teacher at County Line High School.
Ron grew up on his parents' cattle farm just outside of Paris. He initially wanted to pursue a pharmacy degree but realized he wanted to teach agriculture and stay in the industry he knew and loved. Ron said the Farm Credit scholarship helped him transition from living in a small, rural area to the largest university in the state.
"The financial burden on an agricultural family is usually pretty significant. Receiving a scholarship from Farm Credit helped provide a stable first year in college and relieve some of the financial burdens on my family and myself."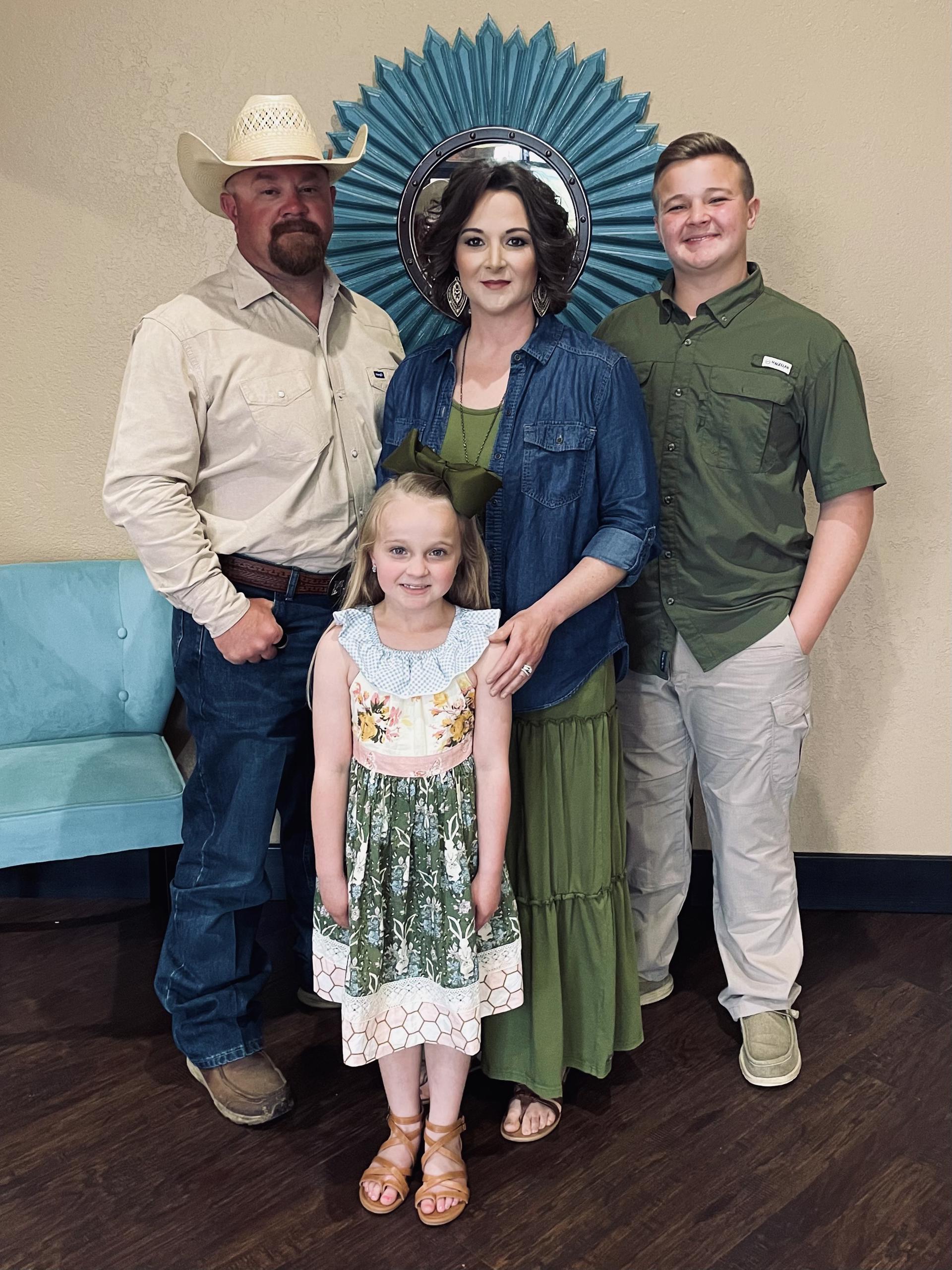 Lauren Allen
Lauren Allen graduated from Henderson State University with a bachelor's degree in education and worked as a health and P.E. teacher in the Dierks School District. Today she and her husband, Justin, live on a cattle and poultry farm in Dierks.
Lauren now works as a homeschooling mom to their son, Lucas, and daughter, Scarlett, to provide them with individualized education. Both children show cattle and are active members of 4-H. They both serve active roles in helping on the farm. Thankful for the financial support the Farm Credit scholarship provided, Lauren said she appreciated how it did not focus only on students fresh out of high school.
"I was taking 18 and 21 hours plus driving an hour and a half every day. For me, it focused on the family. I was an adult who was already married and supporting a farm but also trying to further my education."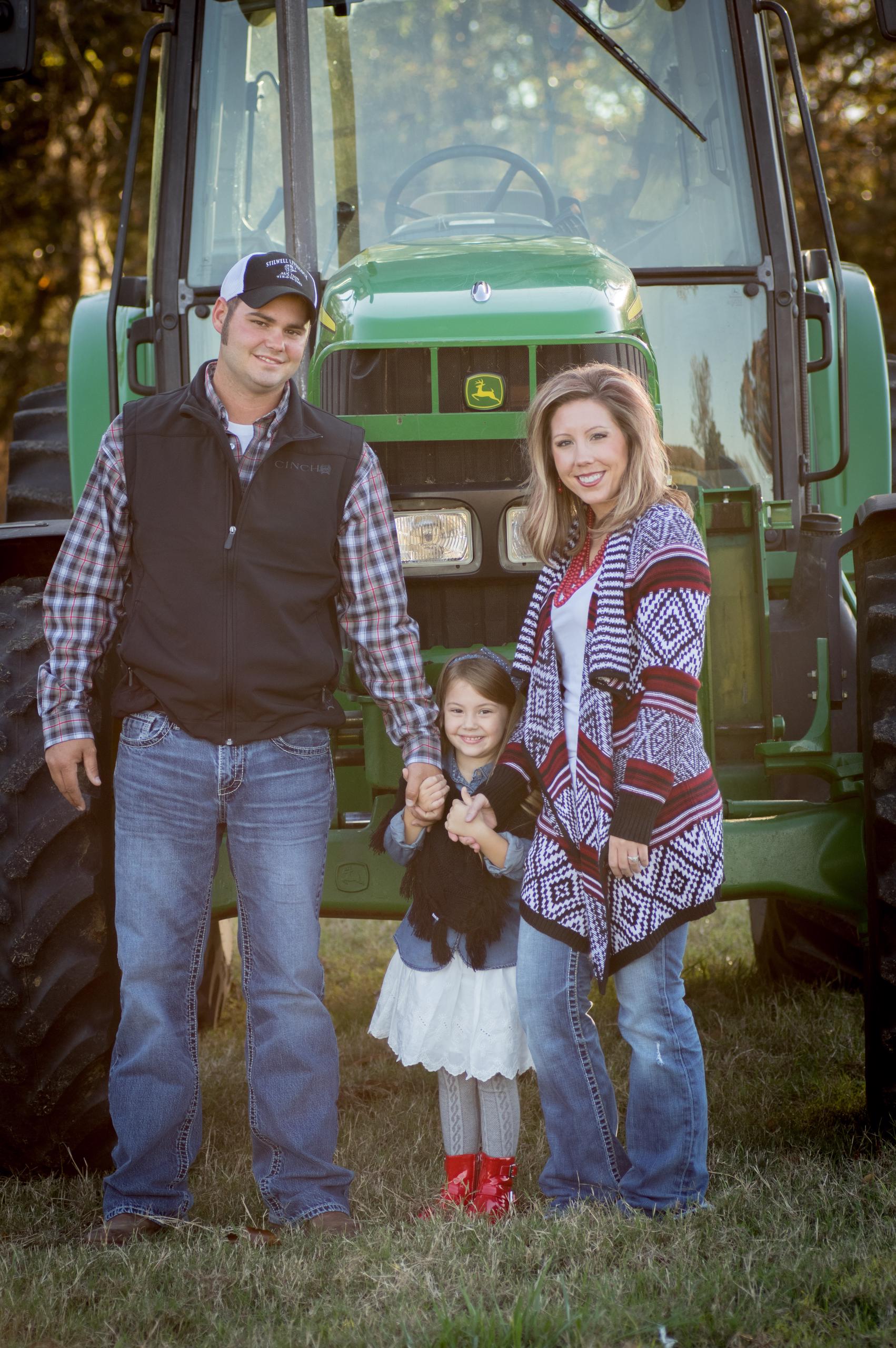 Jima Jetton
Jima Jetton currently works as a real estate appraiser specializing in agriculture at Team Ag Real Estate & Appraisals in Lincoln. She graduated from Oklahoma State University with a bachelor's degree in agricultural business.
Jima lives on a cattle and broiler farm in Lincoln with her husband, Jimmie, and daughter, Taryn. Jima did not have a specific career plan in high school. Still, she knew she wanted to stay in the agricultural industry and appreciated how Farm Credit helped her achieve that goal.
"I grew up on a farm, and I currently live on a farm. I knew I wanted to stay and work in the agricultural field because I have seen firsthand the importance of agriculture in our lives. I wanted to continue to be a part of it."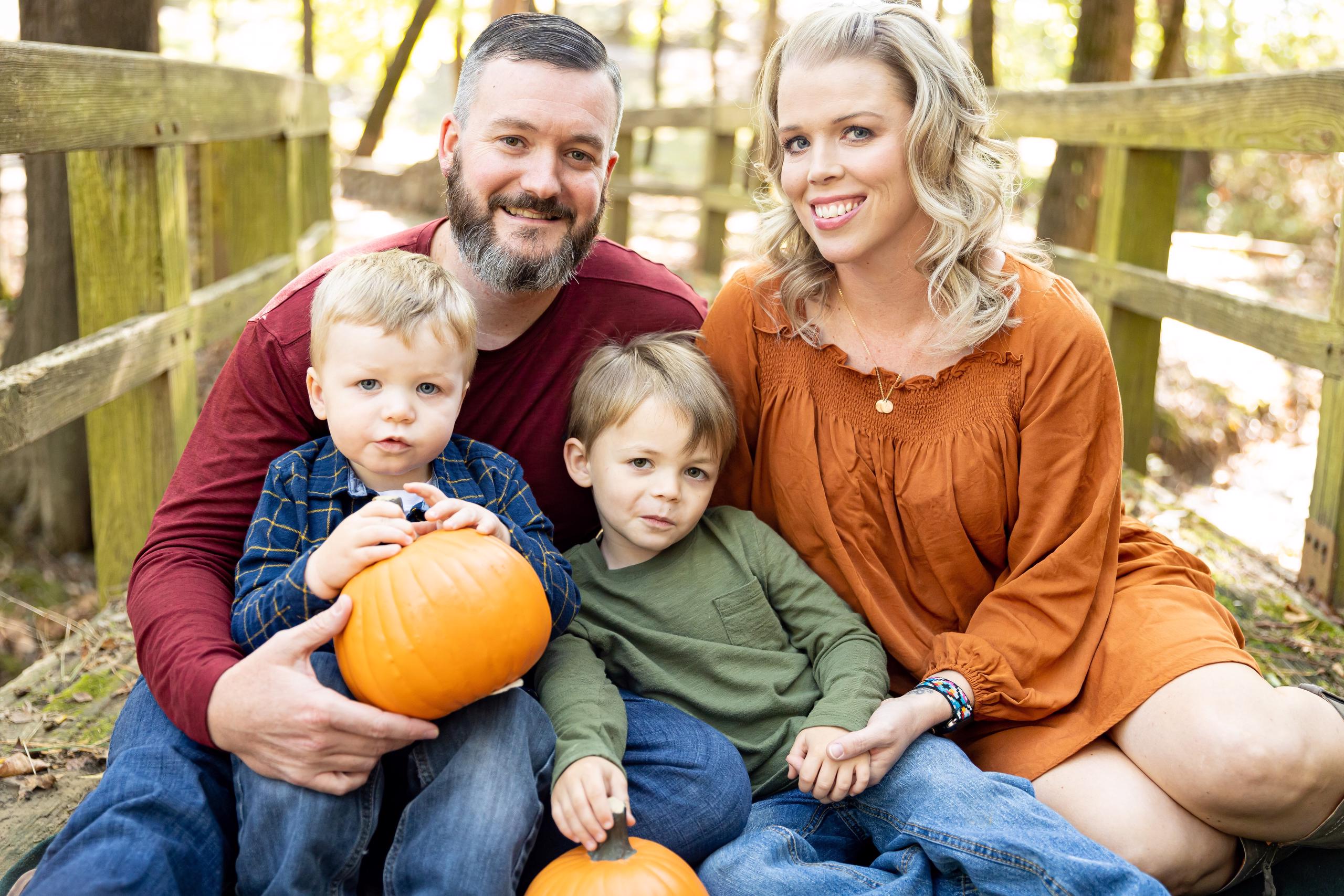 Jenna Johnson
Jenna Johnson graduated from the University of Central Arkansas with a bachelor's degree in medical radiologic technology and from the University of Arkansas for Medical Sciences with a master's degree in radiation therapy. The daughter of her high school counselor introduced her to radiology, and she decided it was the career path for her. She currently works for CARTI as a radiation therapist for cancer patients.
Jenna grew up on her parent's poultry farm in Hope and now lives in Beebe with her husband, Micheal, and two sons, Win and Burke. Jenna is thankful for the support of Farm Credit through their scholarship.
"It was very nice to receive the Farm Credit scholarship, and I was very thankful for it. It's always nice to have somebody offer you a little help along the way."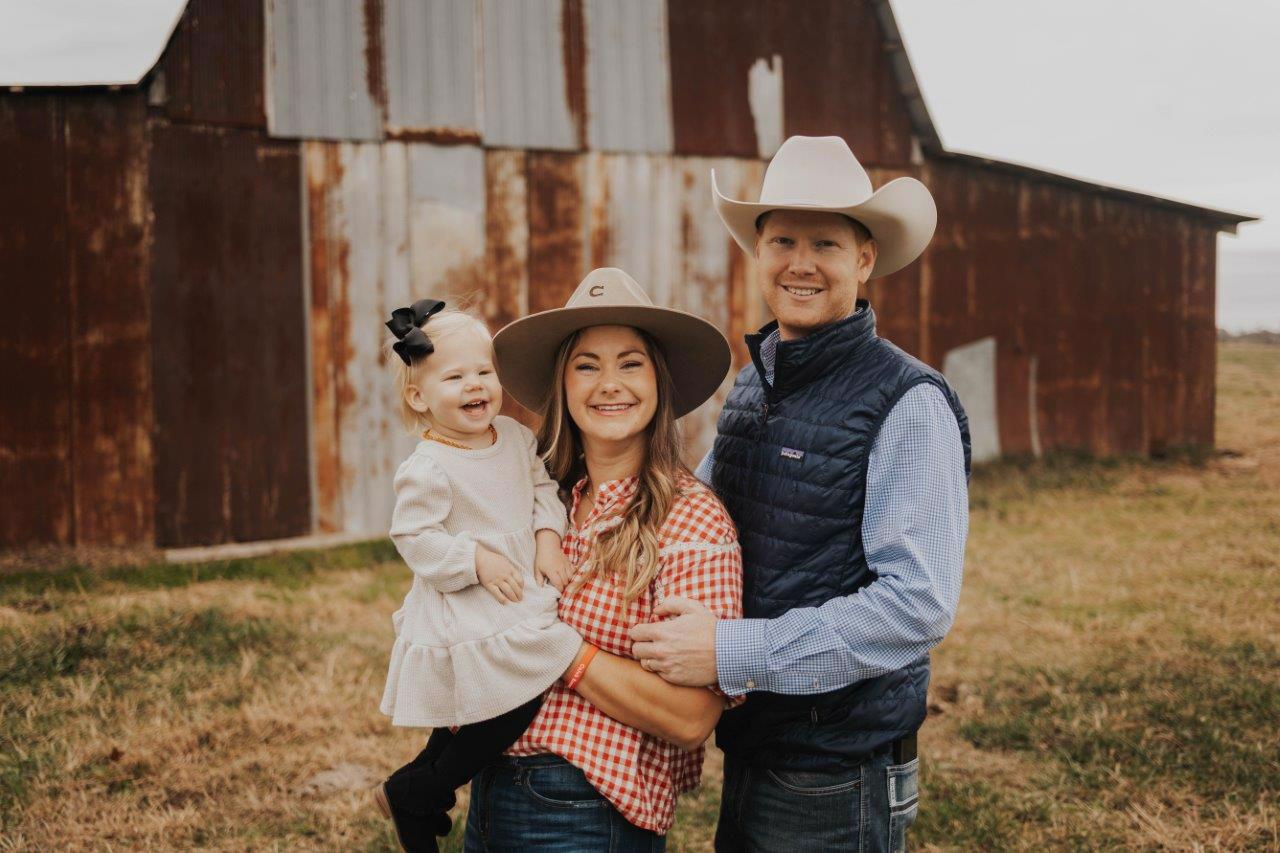 Curtis Moore
Curtis Moore lives in Lincoln with his wife, Nicole, and daughter, Charlie, on a cattle and poultry farm next door to the farm that has been in his family for generations. He previously worked as a full-time farmer and served as a Washington County Farm Bureau board member before the opportunity to work for Farm Bureau as an insurance agent recently opened. Curtis graduated from Northwest Arkansas Community College with an associate's degree in general business. He grew up in agriculture, and his connection to Farm Credit reaches back to his grandparents in the 50s. He is thankful for the financial help he received and appreciates how Farm Credit gives back to its members.
"Farm Credit does quite a bit of investing back into their members and the community. Scholarships are just one of those ways they do that."
Farm Credit is proud to play a part in the success of its members in college and beyond. To learn more about upcoming scholarship opportunities, visit myaglender.com/community.